22 Best Day Trips from Tokyo
Best One-Day Tours and Activities from Tokyo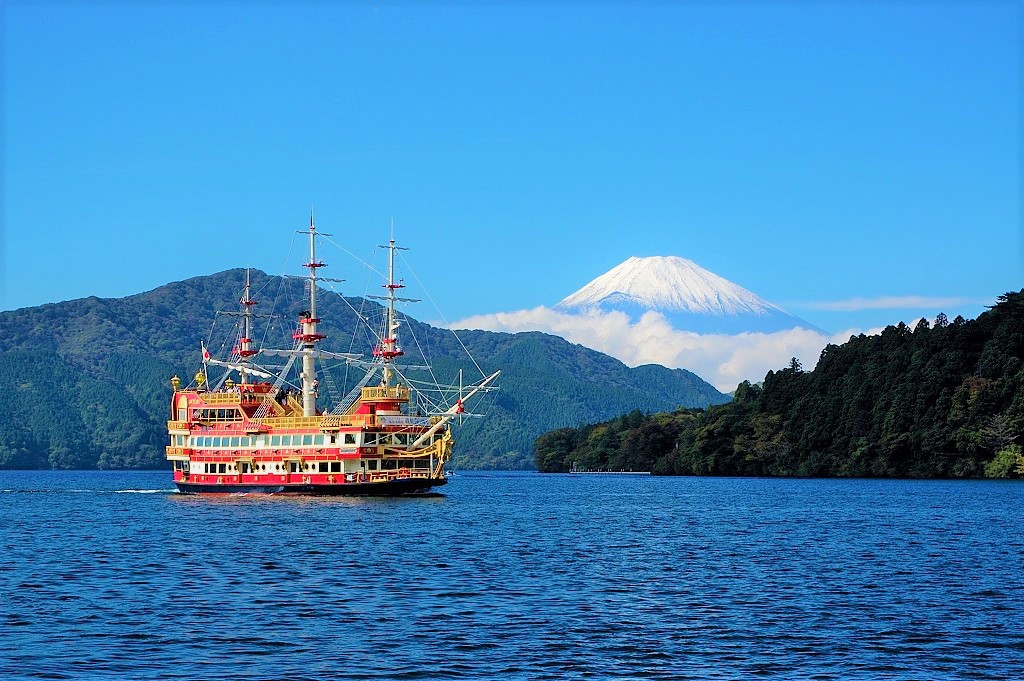 Planning your trip to Tokyo?? Make sure to take 1 or 2 day trips from Tokyo to explore great neighbours! There are numbers of amazing places you can reach within 2 hours from Tokyo. Mt Fuji viewing, Hakone Onsen, nature activities.. here are some of the most recommended day trip tours and activities from Tokyo!
1. Hakone and Mt Fuji: Must-See Classic Route
Hakone and Mt Fuji are two most popular day trip destinations from Tokyo (More info: Hakone: 10 Best Things to Do). With this bus tour, you can visit these two spots in one day which might be tough to do by yourself.
Enjoy watching the magnificent mount Fuji from several view spots, and spend a pleasant time in the beautiful nature in Hakone, all in one day! This full day tour includes delicious lunch, rope-way at Fuji Hakone Izu National Park, the pirate ship cruise on Lake Ashi and round-trip transportation from the central area of Tokyo with an option of return trip with bus or Shinkansen.
Meeting Point: Tokyo
BOOKING ▶ Mt. Fuji & Hakone 1-Day Tour
2. See Wisteria at Ashikaga City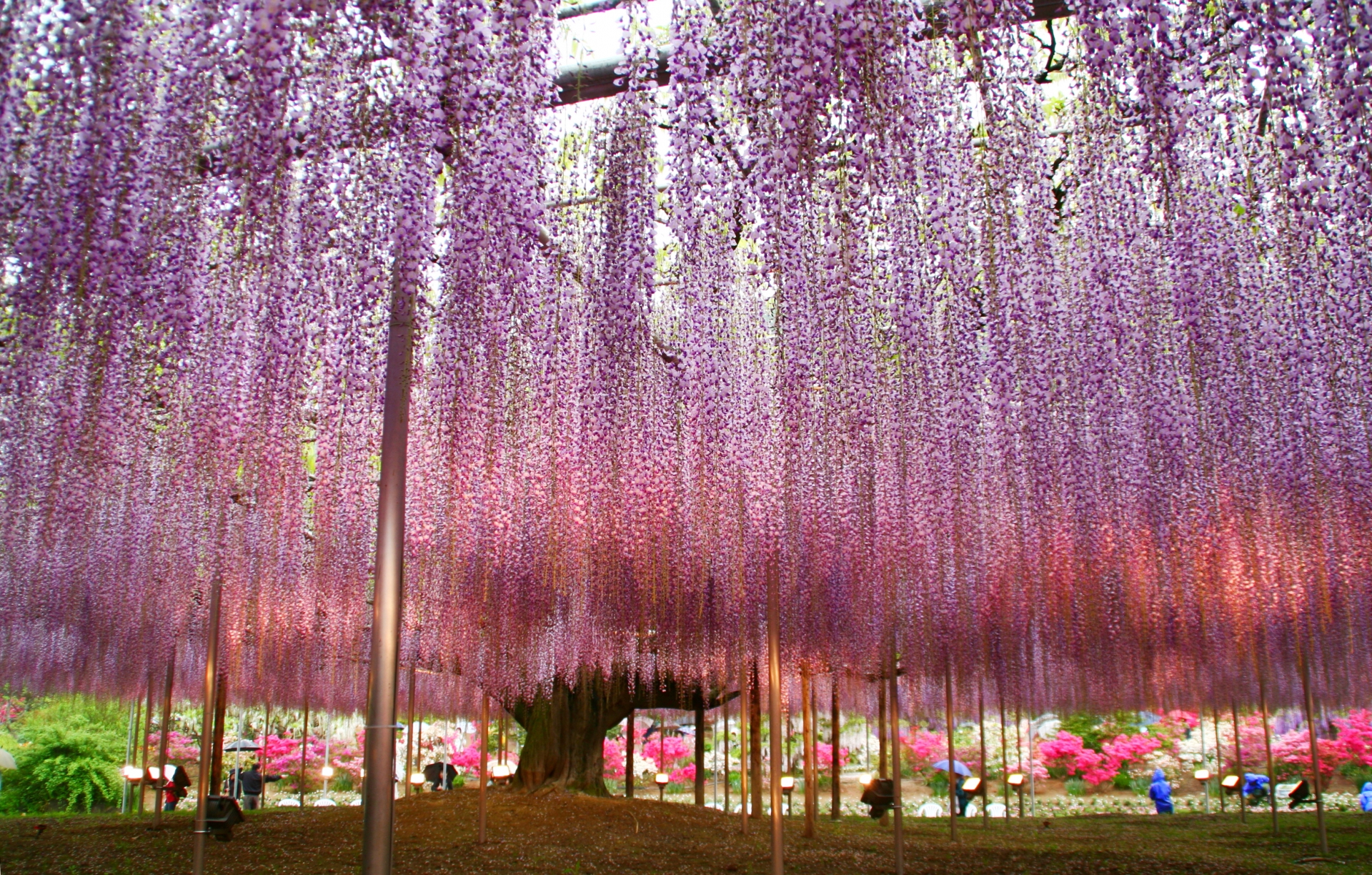 Ashikaga City, Tochigi Prefecture is one of the best travel destinations in Japan in spring. The famous flower event, Great Wisteria Festival is held annually at the flower theme park, Ashikaga Flower Park, displaying over 350 wisteria trees and other seasonal flowers. The park is also chosen as one of three greatest illumination spots in Japan. The park hosts an annual illumination event during winter, featuring over 5 million colourful LED lights at the vast park of 100,000 square meters.
Ashikaga City is not only about the flower park but the city itself is very attractive and definitely worth spending some time. The city is known as a birth place of the Ashikaga clan, the powerful shogunate that ruled Japan for about 240 years (1333 to 1573). Therefore, the city is home to several important historic monuments including temples and Ashikaga School.
More info ▶ Best Things to Do in Ashikaga, Tochigi
3. Kiryu City, Gunma
Kiryu is a city located in Gunma Prefecture, lies about 90 km northwest of Tokyo and at the border with Ashikaga City, Tochigi Prefecture. The city of Kiryu is a place with an abundance of nature, having the Watarase river and Kiryu river running within the city. The city is located in the foothills of Nikko and Mount Akagi.
Besides the rich natura, Kiryu City also has a deep history and served important role in past. The city developed during Edo period with the silk textile industry which was originally introduced by Kyoto. By the orders of Tokugawa Ieyasu, the town of Kiryu-shinmachi was created and because of this, the area developed even more to become a textile city. In 2012, the well-reserved historic buildings of Kiryu was designated to "Important Traditional Buildings Preservation District" in Kanto area and became a main tourist interest today.
More info ▶Best Things to Do in Kiryu, Gunma
4. Kamakura and Enoshima: Explore the Historical Neighbour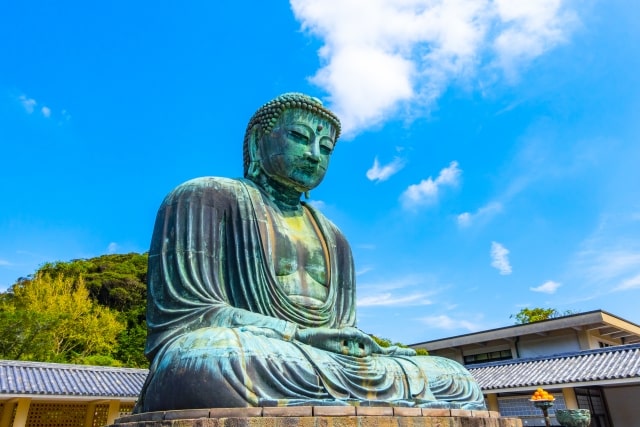 Kamakura is a beautiful historic city in the south coast of Kanagawa Prefecture (More info: Kamakura : 10 Best Things to Do). It's a popular side trip destination where you can access within 1 hour from Tokyo. Kamakura is often called the East of Kyoto as there are numbers of historic monuments in the town.
Through the tour, you can explore Kamakura's beautiful historical temples and shrines with an English speaking guide, and learn the rich history of Kamakura. The tour also includes a visit to the touristic island, Enoshima which offers various attractions such as Shinto shrine, park, observation tower and caves. You can also see the Mt. Fuji if the weather is not cloudy!
Meeting Point: Yokohama
More info ▶ Shore excursion from Yokohama Port to Kamakura/Enoshima
5. Yokohama Sankeien Garden Culture Tour
Sankeien Garden is a traditional Japanese garden located in southern Yokohama City. The vast garden of 17.5 ha consists of ponds, streams, historical building that have been brought from all over Japan including Kyoto and Kamakura, and the beautiful nature displaying amazing scenery in each season. Sankeien Garden is an especially popular spot for cherry blossoms and autumn leaves season.
A walking tour with an English-speaking guide is available at Sankeien Garden which you can learn about the unique stories behind these buildings and relax in the pleasant nature. Japanese cultural activities are available at the garden optionally including tea ceremony and traditional Japanese cuisine lunch. Sankeien Garden usually offers guided tours for group tourists, but Voyagin specially offers this tour for individual travelers to better suit each individual's interests.
Meeting Point: Sankeien Garden entrance
BOOKING ▶ Sankeien Garden and Culture Tour in Yokohama
6. Yokohama: Be a Foodie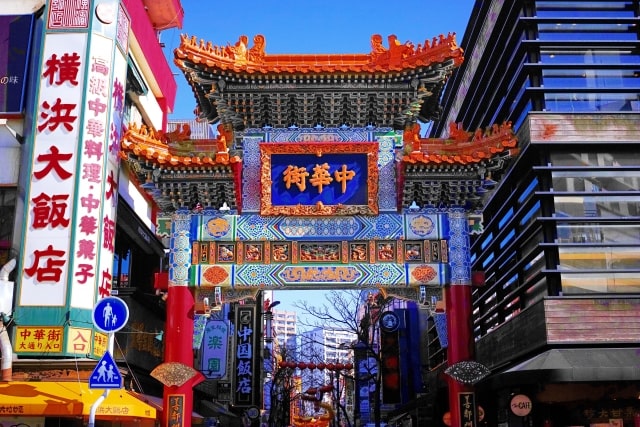 The capital city of Kanagawa Prefecture, Yokohama can be accessed within 30 mins from central Tokyo by train (More info: Yokohama: Best things to Do). Yokohama is the second largest city in Japan and offers numbers of entertainments that visitors would never get bored. One of the best attractions of Yokohama is its food culture.
The city is home to the largest Chinatown in Japan where hundreds of restaurants gather. Ramen is also a significant dish in Yokohama since the city has originated its own local Ramen "Yokohama Iekei Ramen" which is now popular nationwide, and also there are two facilities in town related to Ramen: Yokohama Ramen Museum and Yokohama Cup Noodle Museum.
If you are a Ramen lover or seeking for the best foodie destination around Tokyo, I'd highly recommend to join the tour.
Meeting Point: JR Sakuragicho Station
More info ▶ Enjoy 3 kinds of ramen noodles in Yokohama
7. Fuji Q Highland
Play hard all day at the craziest amusement park in Japan! Fuji Q Highland offers several world's record-breaking roller coasters and scary rides (Related article: 5 Craziest Rides at Fuji-Q Highland)! It's a perfect place to visit for adrenaline seekers 🙂
Don't worry, Fuji Q Highland also has many attractions that kids also can enjoy including the character themed area and non scary rides. Moreover, the park is located at the foot of Mt Fuji, so visitors can enjoy the magnificent view of the mountain while enjoying the attractions!
BOOKING ▶ Fuji-Q Highland Instant E-Tickets
8. Yamanashi: All Highlights in One Day!
Visit several best view spots of Mt Fuji in Yamanashi Prefecture (More info: Yamanashi: 10 Best Things to Do) including Lake Kawaguchi and Mt. Fuji 5th Station. As Yamanashi is famous for the production of wide variety of fruits, you can join picking of seasonal fruits and enjoy it as much as you want! The tour includes delicious lunch and wine tasting, too!
Meeting Point: Tokyo
More info ▶ 10% OFF Mt Fuji Bus Tour—5th Station, Ropeway, Fruit-Picking
9. Kawagoe: Time Travel to Edo Period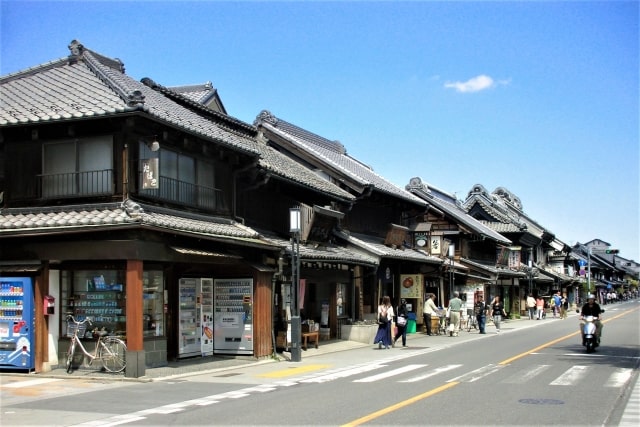 Kawagoe is a city in Saitama Prefecture, which can be accessed from the central Tokyo in about 30 mins by train. Kawagoe is an old castle town from Edo Period and preserves the beautiful historical townscape with some of old buildings and cultural properties till now.
Kawagoe is often called "Little Edo". Join a half-day walking tour and learn the rich history of Kawagoe as well as enjoying shopping and eat-out with the nostalgic atmosphere in this ancient town just like in Edo period.
Meeting Point: JR Kawagoe Station
More info ▶ Kawagoe: 10 Best Things to Do in Little Edo
10. Atami: Charming Seaside Onsen Town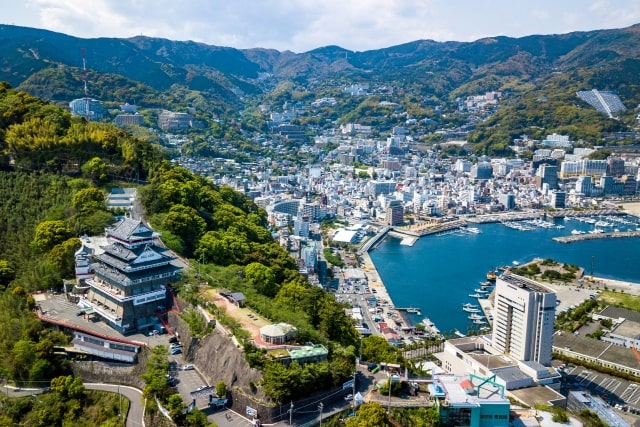 Atami is a hot spring town located by the coast of Izu Peninsula in Shizuoka Prefecture. It's been one of the most popular Onsen getaways from Tokyo for a couple of decades. Atami can be reached within one hour from Tokyo by Shinkansen (bullet train) or also by Tokaido Line which takes around 100–120 mins.
There are numbers of Onsen facilities and authentic Japanese style Ryokan gathered within the town as well as numbers of tourist attractions such as the beach, Atami Castle, museums, restaurants and souvenir shops.
More info ▶ 10 Best Things to Do in Atami
11. Shizuoka Green Tea Farm
Do you like Matcha or green tea?? Shizuoka is Japan's largest green tea producing area and there are a lot of tea plantations. Visit the beautiful tea farm and have fresh tea tasting! You can enjoy the scenic view of the tea plantation with Mt Fuji on the background if the visibility is good!
Meeting Point: Fujieda Station (Shizuoka)
BOOKING ▶ Visit an Organic Tea Farm in Japan (5-hour tour)
---