Perfect Guide to Ghibli Park
Ghibli Park Information about What to See and How to Get Tickets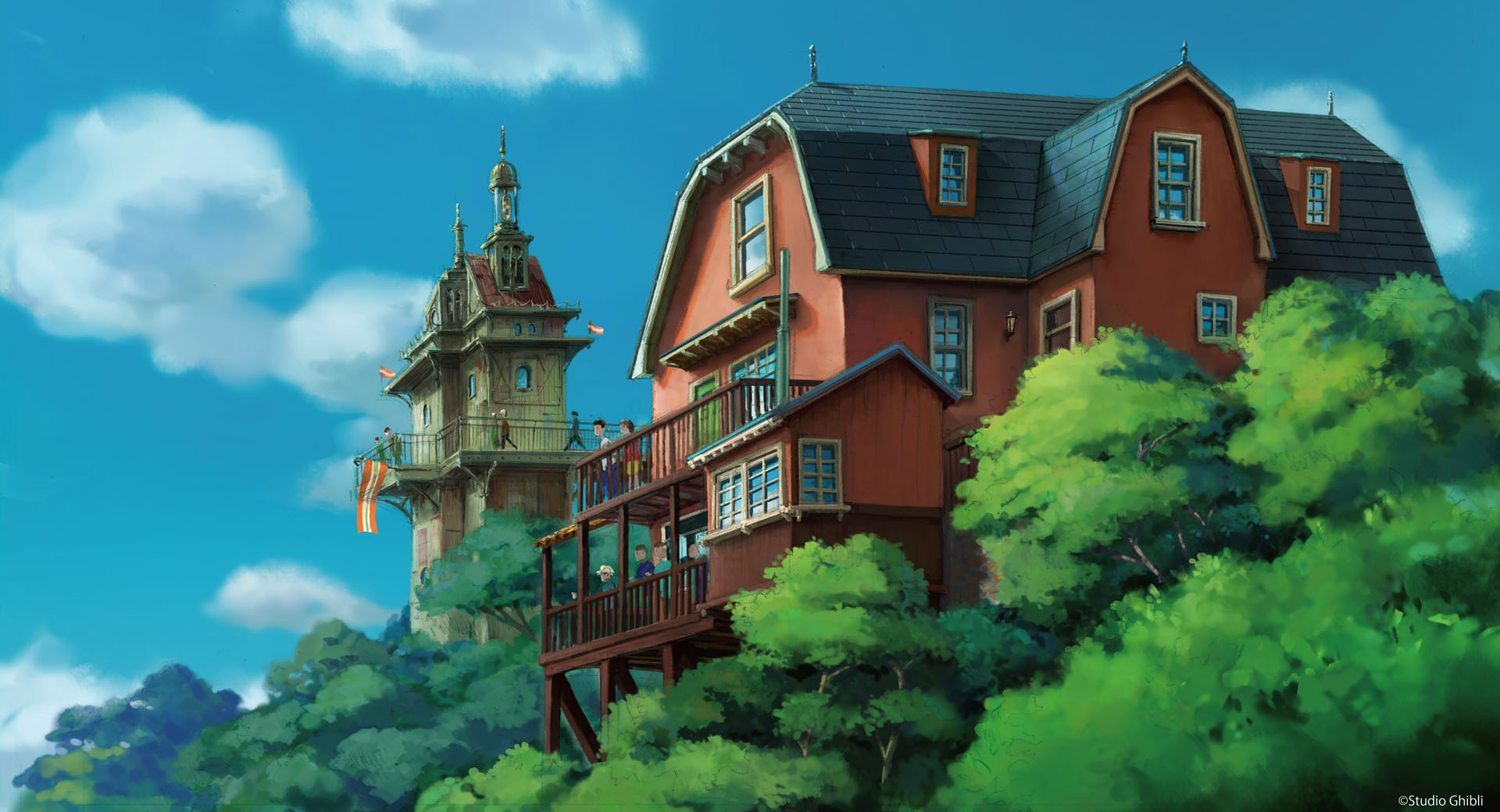 The new biggest Studio Ghibli themed facility Ghibli Park is opening at Aichi Earth Expo Memorial Park, which is also known as Moricoro Park, in November, 2022. The whole park that is larger than other famous theme parks all over Japan represents the world of the Studio Ghibli movies.
Fans of Studio Ghibli had been already given the opportunity to enjoy other Ghibli attractions such as Ghibli Museum in Tokyo and Satsuki and Mei's House in the park. However, Ghibli Park is the first chance to touch the enormous authentic world of the greatest works in the forest preserving its nature as much as possible.
At the opening of Ghibli Park, three areas are available: Ghibli's Grand Warehouse, Hill of Youth and Dondoko Forest. They will be followed by additional areas such as Valley of Witches and Mononoke Village within 2023.
For every fan of Studio Ghibli both in Japan and overseas, here is the perfect guide to Ghibli Park with its highlights, ticket information and other related events. Don't miss the chance to get to the heart of the renowned Japanese anime studio!
Highlights of Ghibli Park
There are three major areas opening at the beginning in the site while some new themed zones are being developed. Let's see things to do in each area highlighting the unique character of Ghibli Park!
Ghibli's Grand Warehouse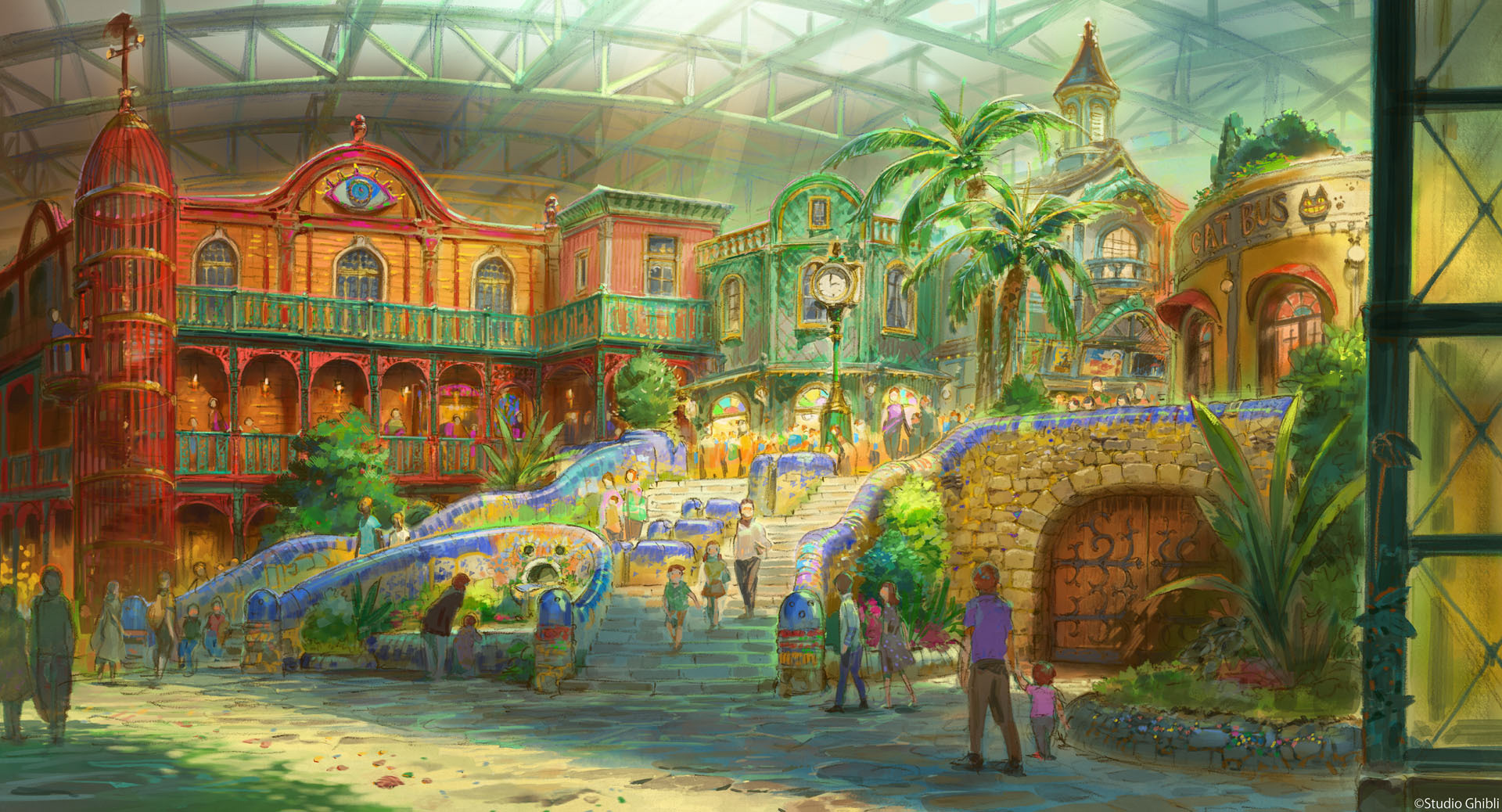 Ghibli's Grand Warehouse is one of the eye-catchers in Ghibli Park, where a fantastical town is formed in the building. It consists of an exhibition, a playing room for kids, a video theater room, a cafe, a shop and so on.
Cinema Orion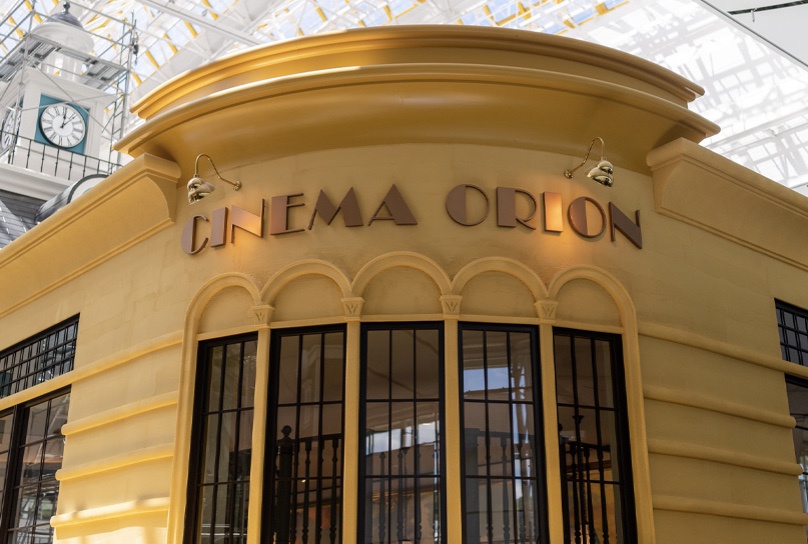 Cinema Orion is one of the main facilities in Ghibli's Grand Warehouse. The theater has about 170 sheets to show 10 short Studio Ghibli films on a rotating basis, which you had been able to watch only at Ghibli Museum in Mitaka, Tokyo.
Three Exhibitions
There are three exhibitions with the theme of Studio Ghibli movies in the early stage of Ghibli's Grand Warehouse. For example, they focuse on life-sized recreations of some famous scenes and foods from Ghibli movies.
Garden in the Sky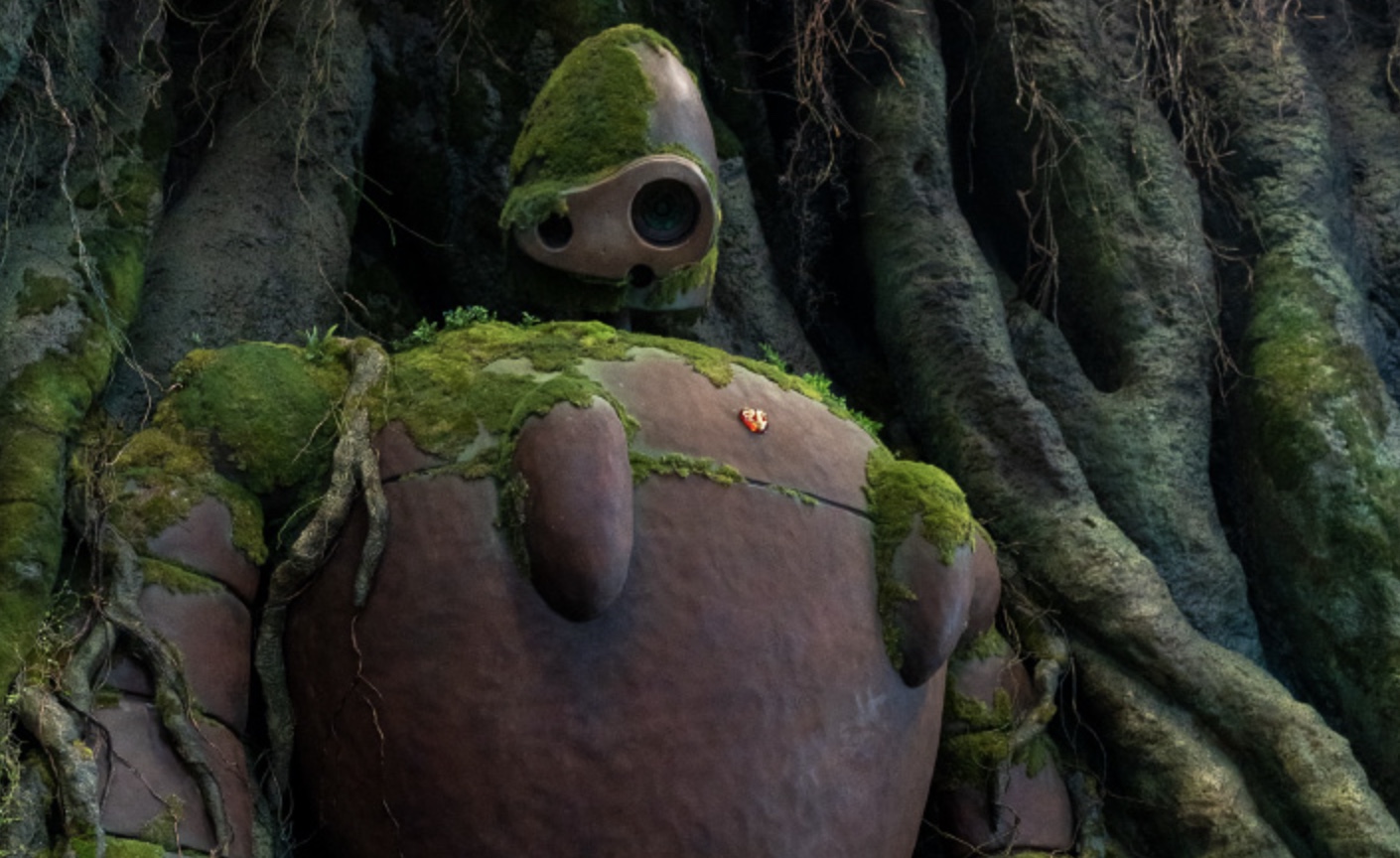 Yubaba's Office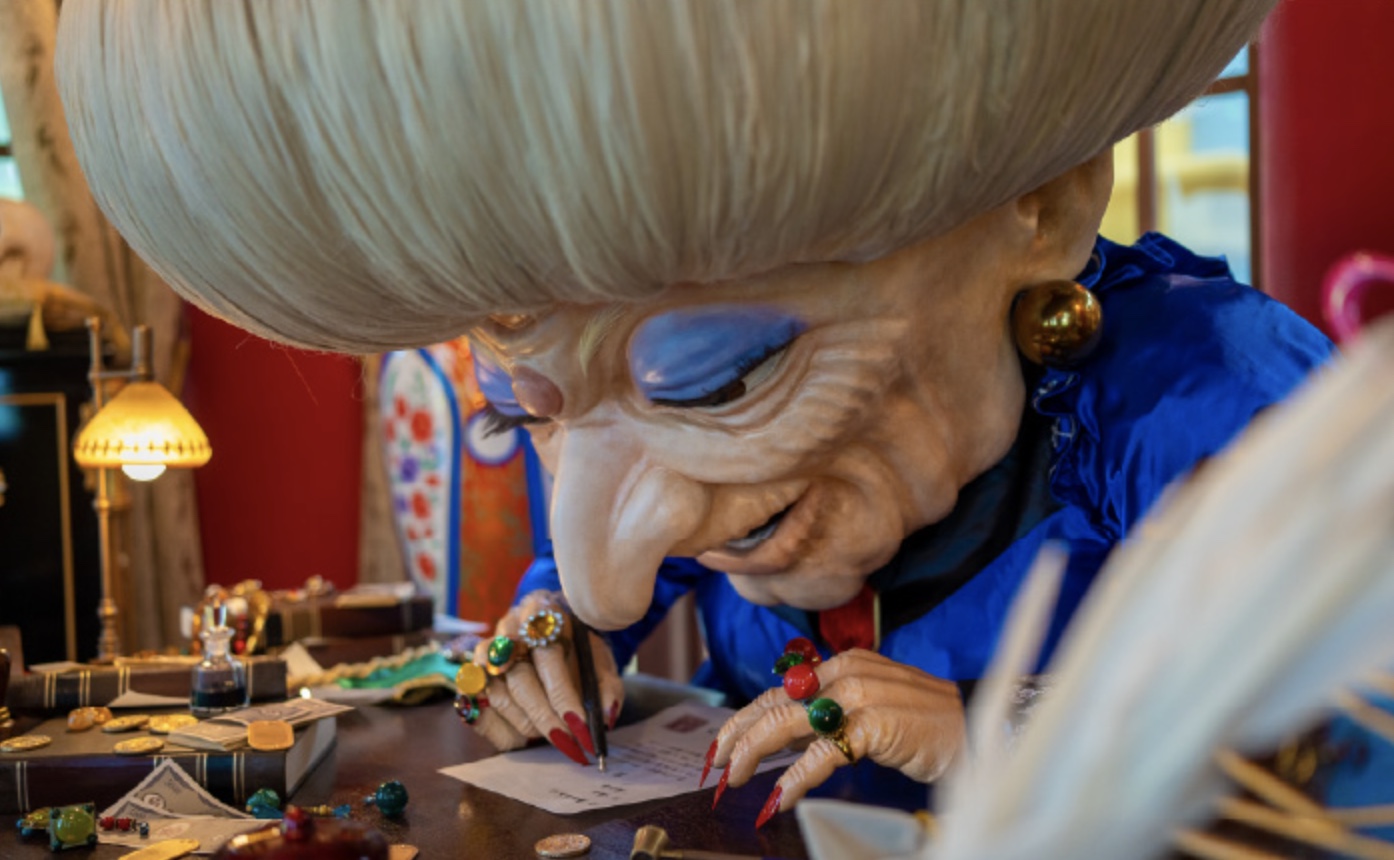 Cat Bus Room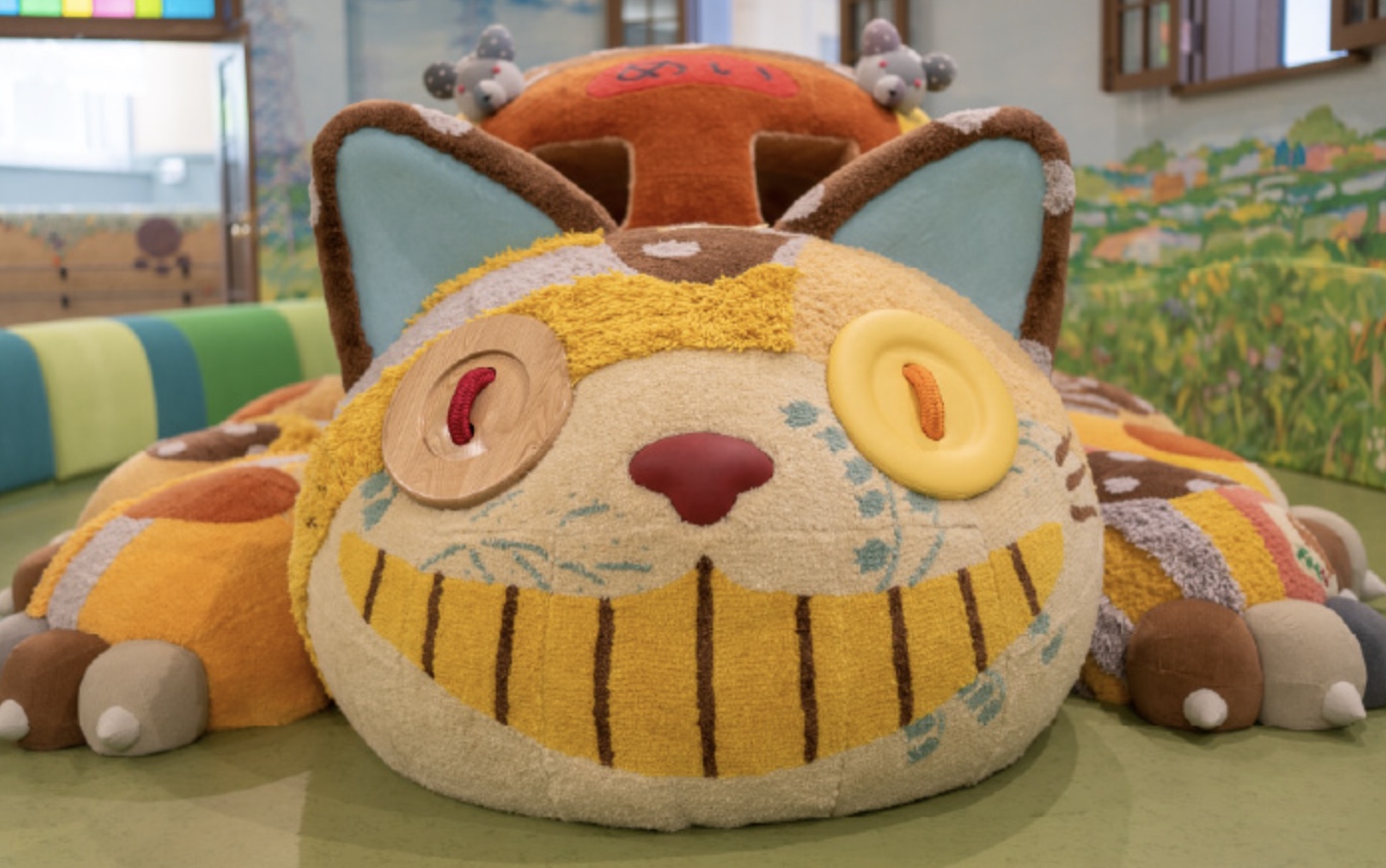 The House under the Floorboards and the garden of Tiny People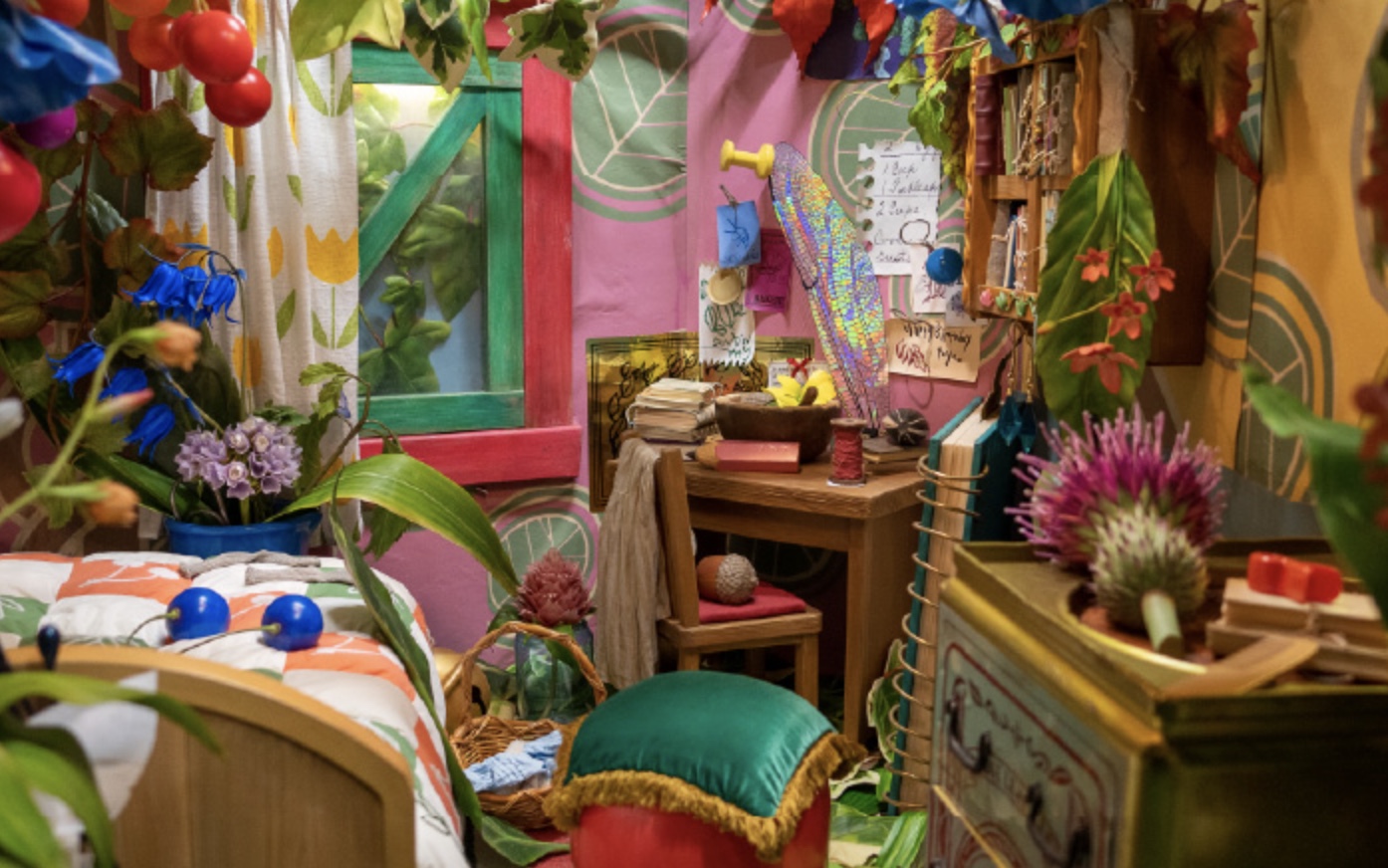 Hill of Youth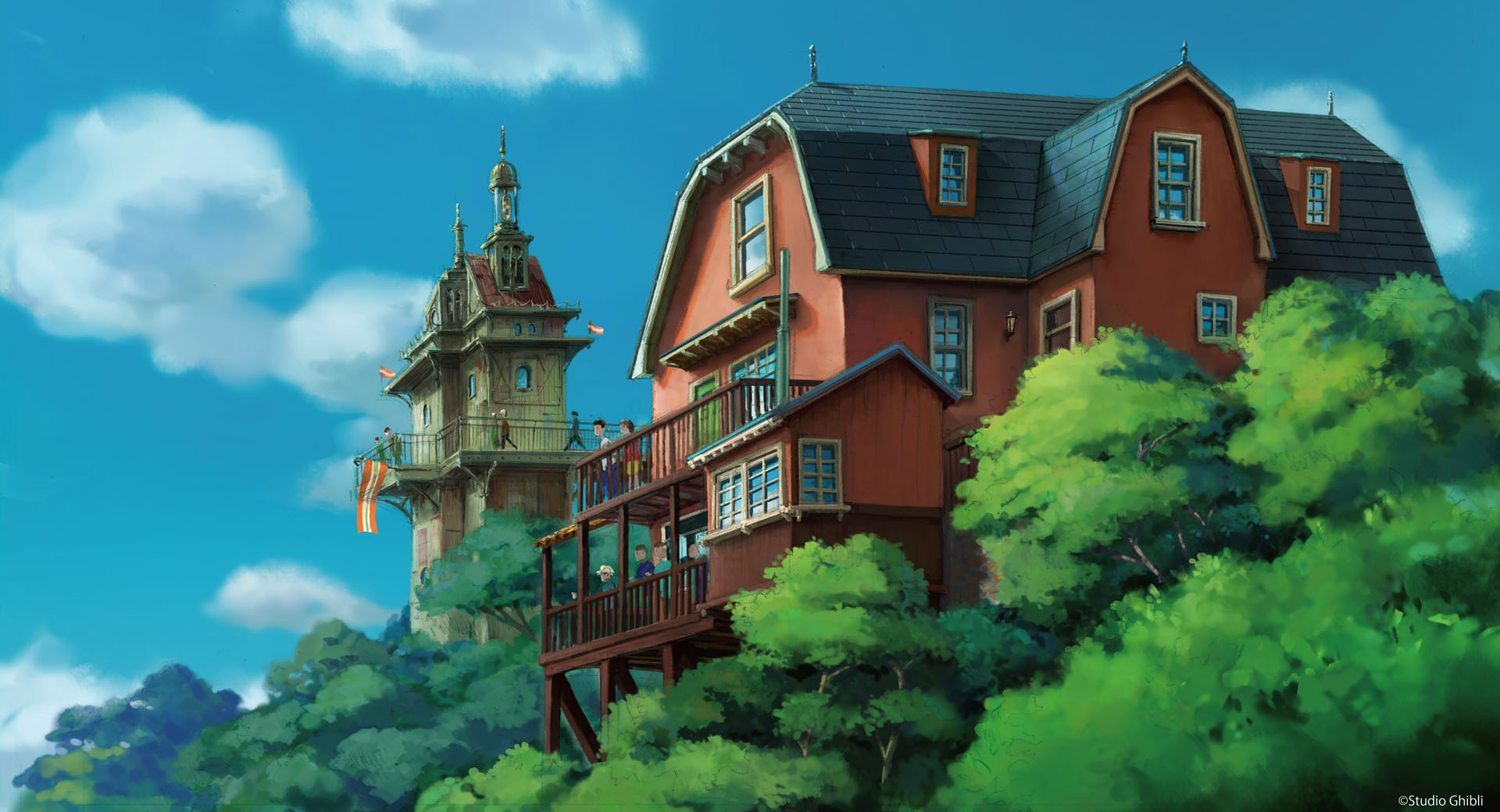 In the Hill of Youth area, the real-life Earth Shop from Whisper of the Heart sits on the hill. You can have a grandstand view of the entire park on the building balcony that you must have seen in the romantic drama movie.
Dondoko Forest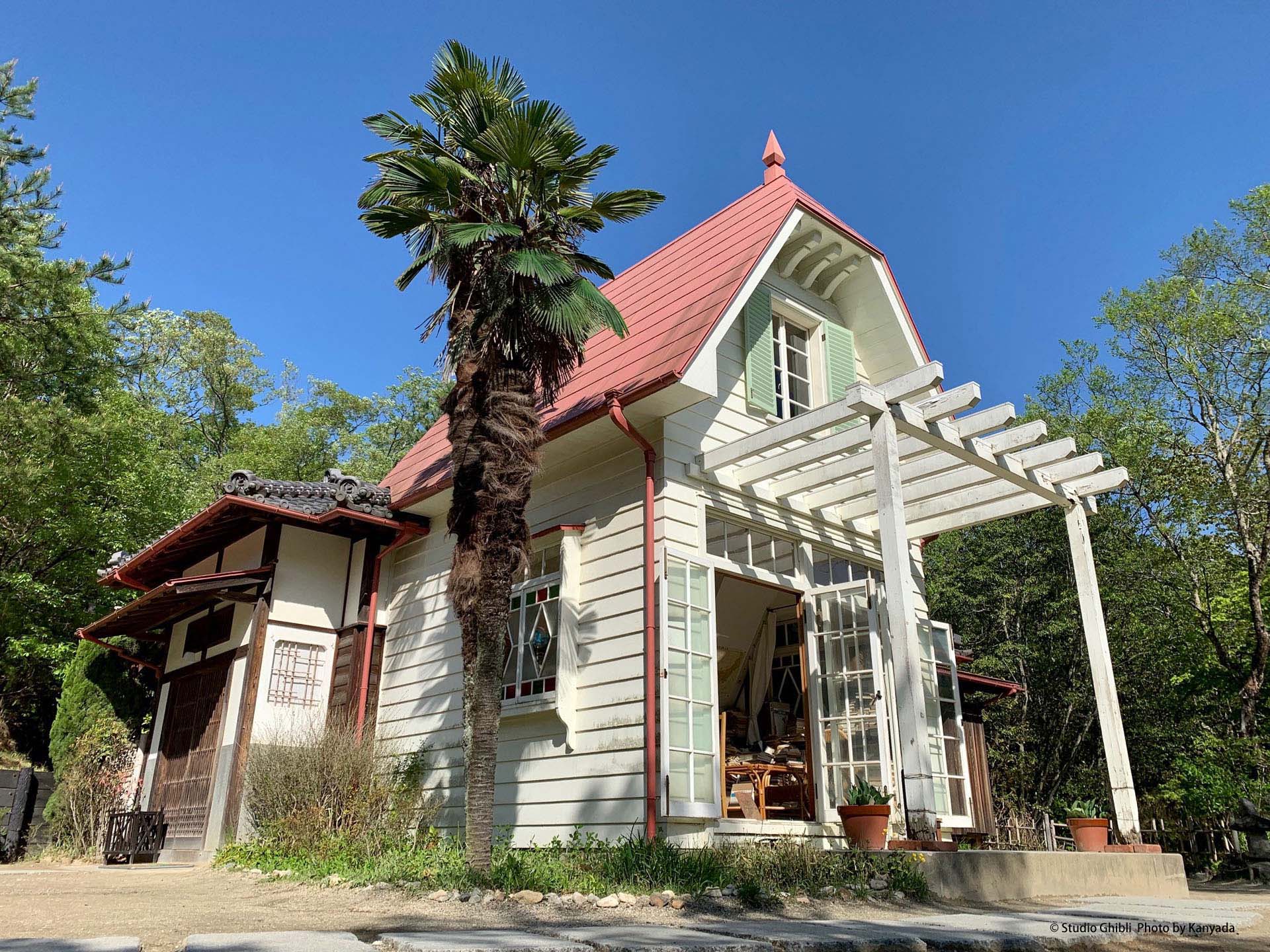 Dondoko Forest is the symbolic area based on one of Hayao Miyazaki's masterpieces My Neighbor Totoro. It features Satsuki and Mei's House, which has been well known as the recreation of their house in the movie since it was founded for Expo 2005 in Aichi. In addition, there is a playground called Dondokodo that only children can enter.
Mononoke Village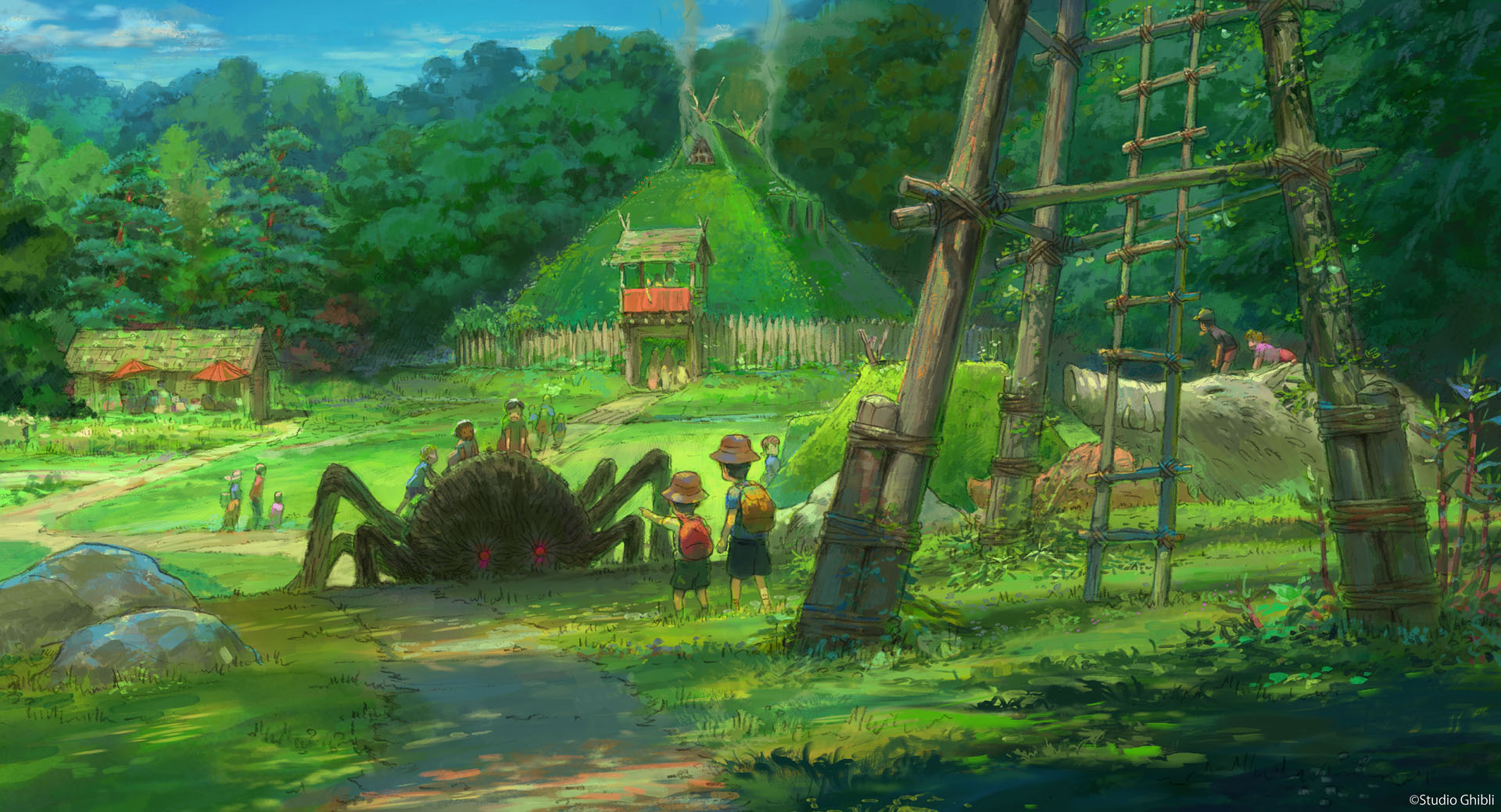 There is not much information you can obtain about Mononoke Village so far. It will become an attraction that gives great pleasure to every fan of Princess Mononoke. Mononoke Village will be open in the autumn of 2023.
Valley of Witches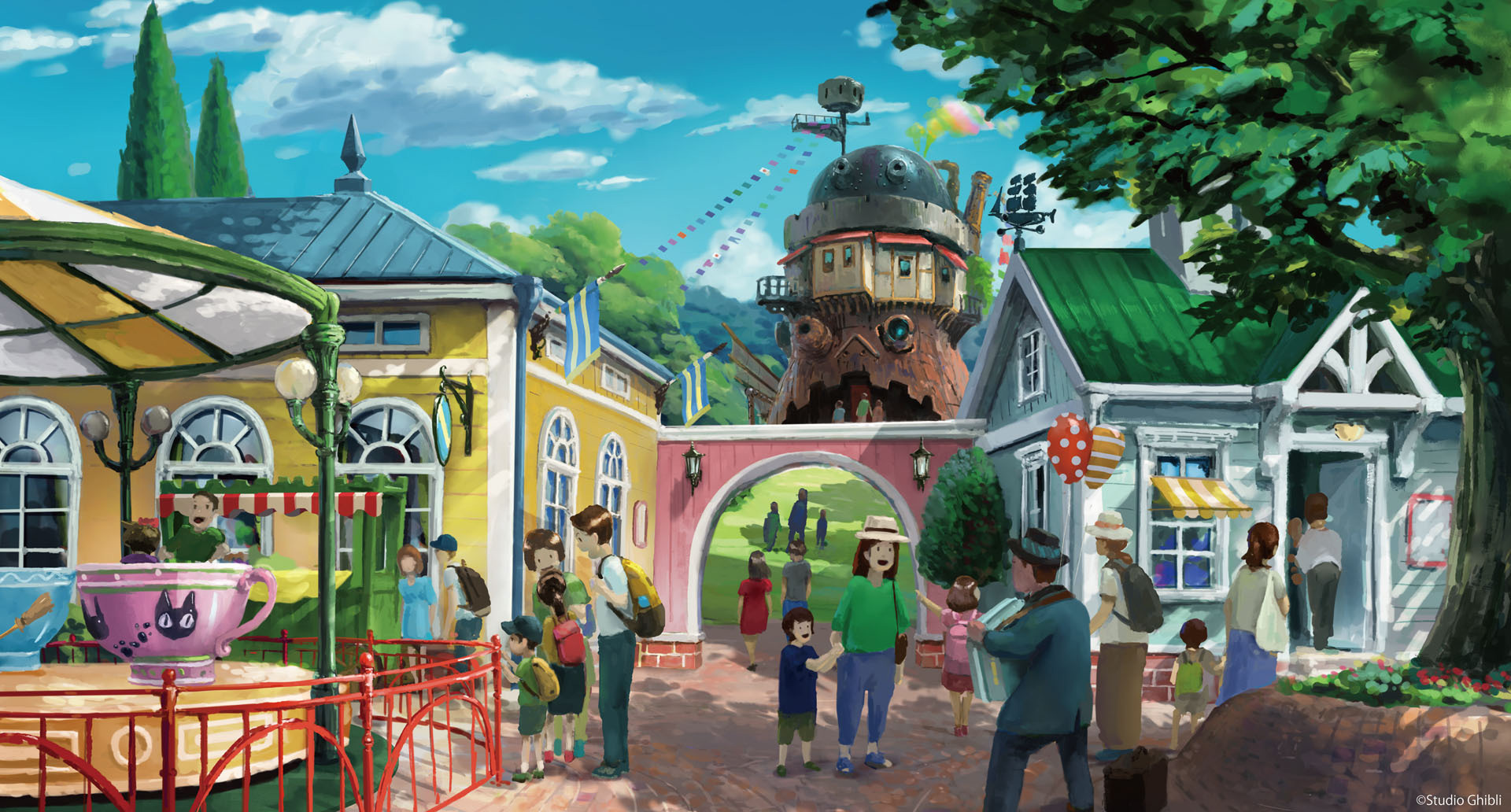 Valley of Witches is the fifth area in Ghibli Park, scheduled to be completed within 2023. As you can get the idea from its name, Valley of Witches has the theme of Howl's Moving Castle.
How to Get to Ghibli Park
It takes less than an hour to get from Nagoya Station to the nearest Aichikyuhaku-kinen-koen Station by Higashiyama Line and Linimo (formally known as Aichi Rapid Transit Tobu Kyuryo Line).
-Taking Higashiyama Line from Nagoya Station, Aichi's largest train and Shinkansen station, to Fujigaoka Station (28 minutes).
-At Fujigaoka Station, making a transfer to Linimo for Aichikyuhaku-kinen-koen Station (13 minutes).
How to Get Tickets for Ghibli Park
It is required to get a pre-ordered ticket to admit the park, which is sold on a first-come-first-served basis through online ticket services Boo-Woo Ticket and Lawson Ticket or a ticket dispensing system Loppi located at Lawson convenience stores. Reservations goes on sale from 2:00 p.m. (JST) on the 10th of each month for visits three months later. For example, tickets for April are offered from the 10th of January.
Tickets are available for purchase internationally from the beginning of 2023! International tickets that you can book in English are released at different times, so check the guide below.
▽More details to get Ghibli Park tickets from overseas!▽
Ticket Prices
Each attraction makes a charge for admission as these prices below:
-Ghibli's Grand Warehouse (Weekday): 2,000 yen (Adults)/1,000 yen (Children)
-Ghibli's Grand Warehouse (Weekend): 2,500 yen (Adults)/1,250 yen (Children)
-Hill of Youth: 1,000 yen (Adults)/500 yen (Children)
-Dondoko Forest: 1,000 yen (Adults)/500 yen (Children)
*Children at age 3 year or younger are admitted free to all the areas.
Dive into the Ghibli world surrounded by the rich nature!
It is also recommended to visit Ghibli Museum if you have not been there.
For more info about tourist attractions in Japan, check these articles, too!
▽Related Articles▽
▼Editor's Picks▼
---