Spring in Japan: 10 Best Things to Do in 2023
Top Things to Do and Places to Visit in Japan in Spring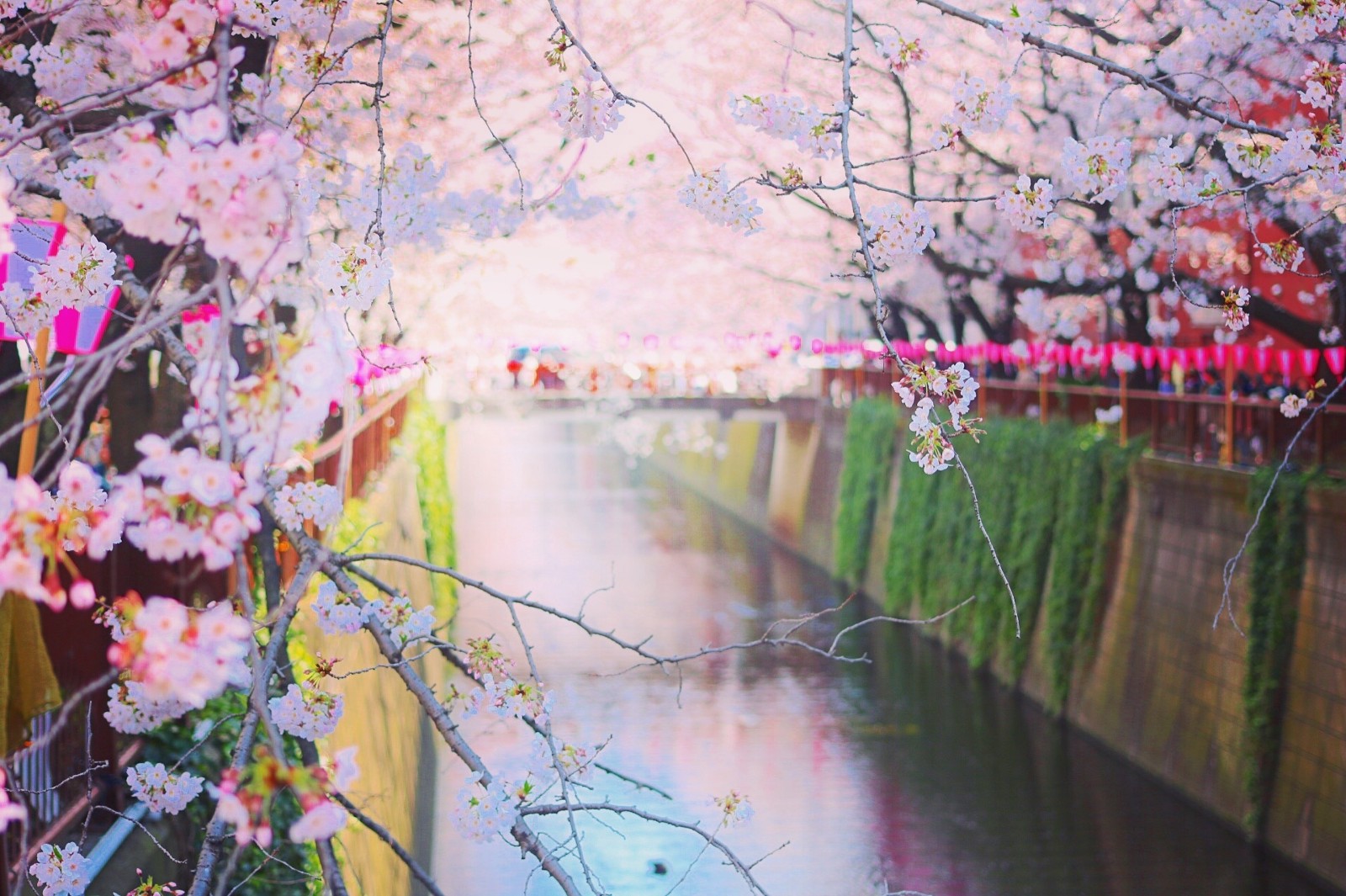 Why spring is considered as the best season in Japan?? Only because of cherry blossoms?? Hold on! These are many more special things to see and do apart from cherry blossoms! Here are 10 best things about spring in Japan in 2023.
1. Cherry blossoms
Undeniably, cherry blossoms are the best things to see in Japan. After the long winter, cherry blossoms bring happiness and beauty to the country and pretty pink flowers transforms the scenery to magical. Cherry blossom viewing (Hanami) is the most popular activity in Japan.
Check out the best time to see cherry blossoms in Japan : Japan Cherry Blossom Forecast
-Cherry Blossom Night Viewing
Watching cherry blossoms at night could be the best way to to spend a night during spring. There are numbers of spots for cherry blossoms night viewing including festivals and restaurants. Enjoy the long night of spring with delicious food and the pleasant view of cherry blossoms.
More info:
▶ Top 5 Spots in Japan for Cherry Blossom Night Viewing
▶10 Best Cherry Blossom Viewing Restaurants in Tokyo
-Cherry Blossom Festivals
Cherry blossom festivals are held across the country during the season. Along with the spectacular views of cherry blossoms, you can enjoy delicious food and drinks at vendors and special events at festivals.
More info:
▶ 10 Best Cherry Blossom Festivals in Japan
▶ 5 Best Cherry Blossom Festivals in Tokyo
2. Strawberries
The queen of spring fruits in Japan is strawberries. Japan grows many strawberries including high quality ones, such as Tochiotome and Amaou. They are big, thick and really sweet. Strawberry picking is a popular spring activity in Japan. Also many hotels in Japan hosts strawberry dessert buffets for a limited period usually from January to April. If you love strawberries and sweets, you should definitely visit at least one of the premium strawberry buffets in town!
3. Parks
Spring is the best season to spend time outside as the temperature is mild, averagely 17~22℃ and mostly sunny. The beginning of March could be slightly chilly like below 15 degrees, and some days in May could be as hot and humid as summer. Parks could be the best place to visit in Japan during spring to enjoy spring flowers, fresh green, and also numbers of special events are held. Tokyo has numbers of great parks such as Yoyogi Park, Ueno Park, and more.
4. More Spring Flowers
It's not only cherry blossoms which bloom in spring but there are various kinds of flowers we shouldn't miss to see during the season, such as Wisteria, Pink Moss and Blue Nemophila. Check out the greatest flower festivals in Japan as beautiful as cherry blossoms!
Ashikaga City in Tochigi Prefecture is one of the most attractive cities near Tokyo, yet it's still lesser known among tourists. If you are planning to visit Great Wisteria Festival at Ashikaga Flower Park, I'd highly recommend you to explore the city that has deep history and culture! Check out the link below for more information about Ashikaga City.
5. Cycling
Cycling is one of the best ways to explore the country, and spring is possibly the most ideal season for cycling in Japan as the weather is perfect for cyclists and sightseeing. If you are into cycling and wanna try fair distance cycling in Japan, Shimanami Kaido should be the first choice. The 70 km long scenic cycling road across Seto Inland Sea fascinates cyclists from all around the world.
It is also possible to cycle within cities. Especially in Tokyo, you can take a cycling tour and explore the neighbourhood of Tokyo. "Tokyo Good Old Bike Tour" by Magical Trip is one of the most popular day tours in Tokyo today, offering a fun sightseeing cycling tour through the popular neighbourhoods in Tokyo such as Yanaka, Ueno and Asakusa. See the link below for more details and book the tour with a special discount!
6. Tateyama Kurobe Alpine Route
Tateyama Kurobe Alpine Route is a mountain sightseeing route which limitedly opens from mid April to November. However, if you wish to see the great snow wall, it's only available till end of May!
7. Traditional Festivals
From spring to summer, there are plenty of festivals (Matsuri) held in Japan. Joining festivals is a great opportunity to get to know traditional Japanese culture. The biggest festivals in spring includes Sanja Matsuri, Kanda Matsuri and Takayama Matsuri.
8. Green Tea Plantations
Love Match?? Then you may not wanna green tea farms in Japan. The best time to visit green tea plantations is spring before picking season starts in May. There are several amazing green tea plantations near Mt Fuji that displays a fantastic scenery. They are definitely one of the best photo spots in Japan!
9. Spring "Sakura" Food and Drinks
Cherry Blossoms are not only for viewing but also tasting. Numbers of limited food and drink products are released in Spring with special cherry blossom flavours at shops, cafes and restaurants including Starbucks, Pocky, Krispy Kreme and more. Don't miss a chance to taste the delicious spring flavours!
10. Okinawa
Did you know that beaches in Okinawa start opening for public in March?? The southern tropical islands of Japan welcomes summer way faster than other prefectures in Japan! As Okinawa's high season starts from June through summer, it could be a good idea to visit there in spring to avoid crowds and also prices could be much cheaper!
Have you enjoyed the list?? If you are looking for travel info for different seasons in Japan, please check out listed articles, below!
If you are planning a trip to Japan in spring, you may wanna check out these related articles, too! Get useful information and beautiful things to see in Japanese spring!
▼Editor's Picks▼
---