Top 10 Things to Do in Japan in February
Best things to do and places to visit in Japan in February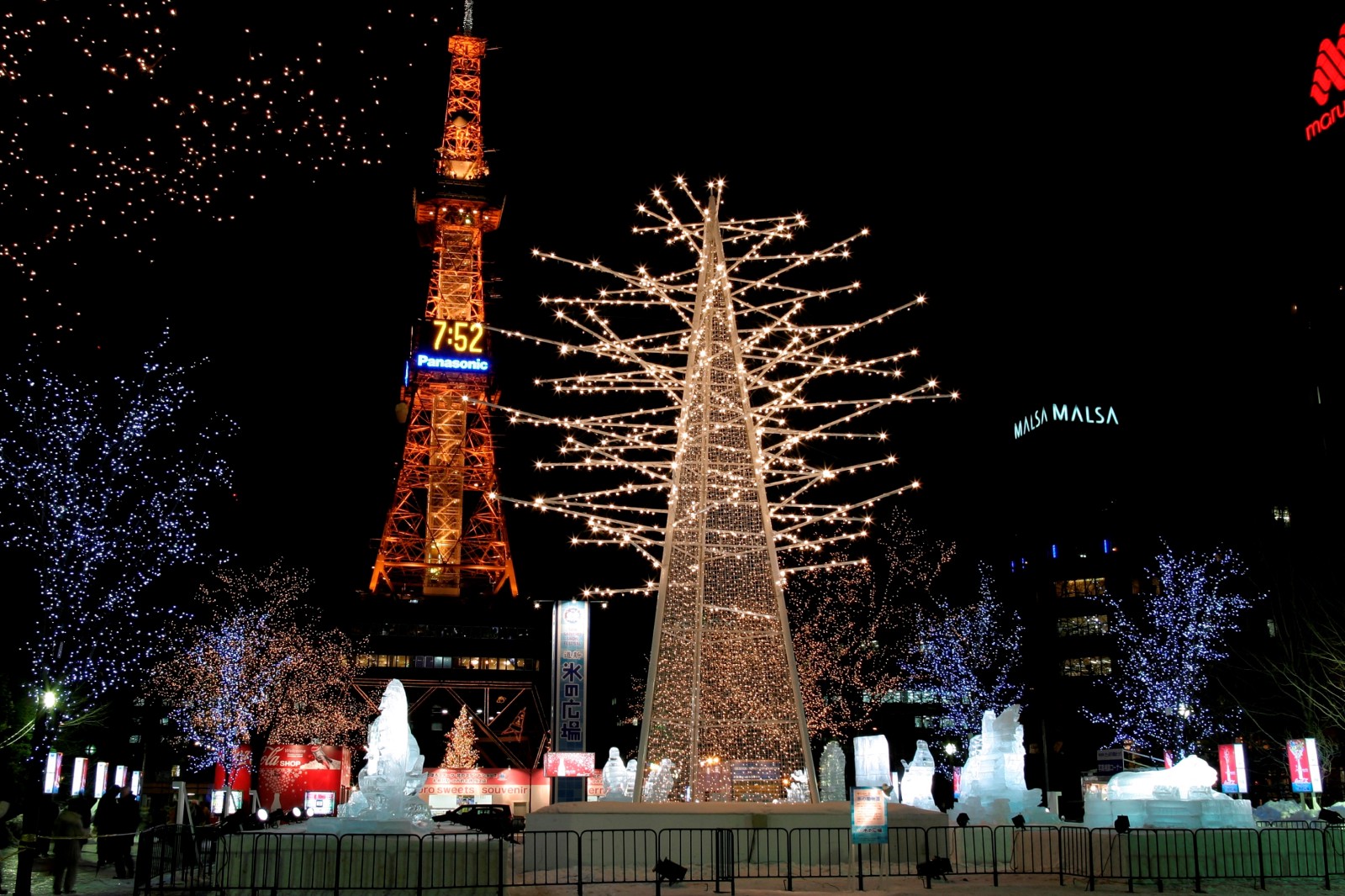 February in Japan might be cold and dark, but it's actually a wonderful month to visit Japan! There are numbers of special events held across the country including the famous Sapporo Snow Festival, and it's a great time to enjoy early blooming Cherry Blossoms!
Let's check out the best things to do and places to visit in Japan in February!!
Japan in February
February is the end of winter in Japan following the previous coldest month. It is a slower season with less foreign tourists compared to January when more travelers visit the country using their New Year's holidays. You may see snow in February and there are snow festivals held in colder regions such as Hokkaido and Tohoku Region. In addition, you can experience a traditional Japanese event Setsubun and the globally famous Valentine's Day. Some people take a trip to the country for plum blossoms or early-blooming cherry blossoms and Kawazu Cherry Blossom Festival. The average daily temperature in February in Tokyo is 5-9°C (41-48.2°F). It is recommended to simulate the colder conditions than that just in case, especially if you visit mountain areas or northern regions.
---
1. Sapporo Snow Festival
The world's famous Sapporo Snow Festival is held annually in early-mid February at the capital of Hokkaido, Sapporo City in early February, attracting around 2 million visitors every year. The event features impressive artworks made with snow and ice at several sites in the snow covered city. There are hundreds ice and snow sculptures in various sizes.
More info ▶ Sapporo Snow Festival
Related article ▶ Best Things to Do in Hokkaido in Winter
2. Onsen
Onsen is one of the most traditional things about Japan that every tourists should experience at least once. Winter is definitely the best season for Onsen to soak up your body in a hot bath and relax. Ideally, stay at one of the authentic Ryokan inn (traditional Japanese style hotel) and enjoy delicious Japanese dishes after Onsen bath. What a treat! Even if you are going to visit only Tokyo, there are several amazing Onsen spots that you can access from Tokyo for a day trip.
Related Articles
▶ Top 5 Onsen Towns near Tokyo
▶ Best Hot Springs in Japan : Japan Onsen Map
3. Winter Illuminations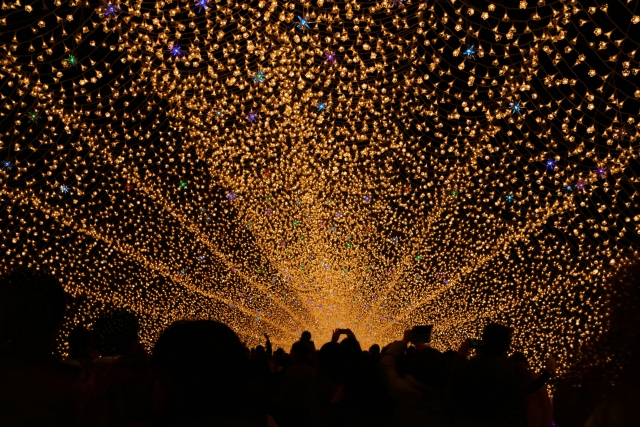 Winter illuminations are the biggest attraction in Japan in winter and available across the country during the season. Some of illumination events are until Christmas Day, but some are long-run and available until February or even longer. Don't miss a chance to see the most spectacular light-ups before they end!
Related articles
▶10 Winter Illuminations in Japan You Can still Enjoy after New Year
▶Best Winter Illuminations in Japan : Japan Illumination Map
▶Tokyo Winter Illumination Guide
4. Ski/Snowboarding
Ski and Snowboarding are the most popular winter sports in Japan, and the great ski resorts with high quality powder snow attracts visitors from all around the world. The coldest months of the year, January and February is definitely the best season for skiers as the snow conditions are at top notch.
Related articles
▶ BEST SKI RESORTS IN JAPAN
▶ BEST SKI RESORTS IN HOKKAIDO
▶ 4 Best Ski Resorts in Hakuba
▶ SKI RESORTS NEAR TOKYO
5. Yokote Kamakura Festival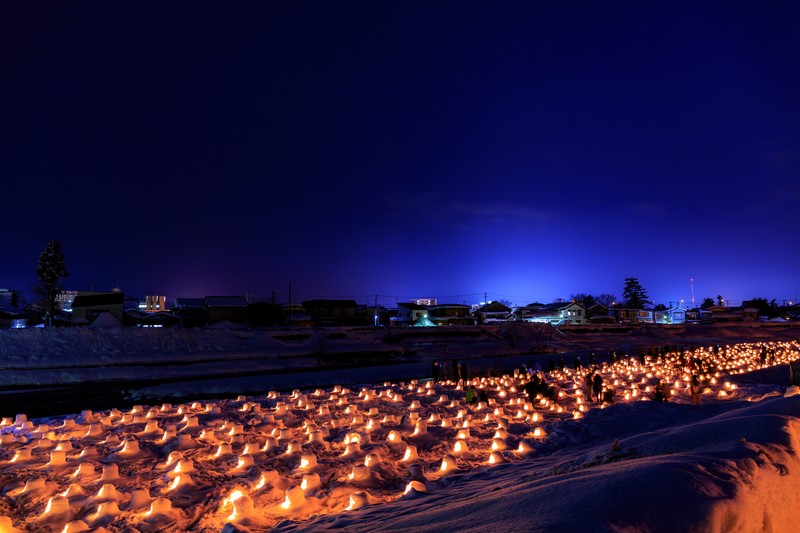 Besides Sapporo Snow Festival, there are several snow festivals held across the country. Kamakura (snow domes) is one of the most traditional things about Japanese winter, and Yokote Kamakura Festival is the biggest Kamakura festival which is held in Yokote City, Akita Prefecture. The event features countless small Kamakura snow domes that are lightened up at night and creating the spectacular winter scenery.
More info ▶ Yokote Kamakura Snow Festival
6. Kawazu Cherry Blossom Festival
If you think Japanese cherry blossoms are only available from late March to early April, it's a 100% misconception! Kawazu Sakura is early cherry blossoms that flourish from mid February to mid March. Kawazu Cherry Blossom Festival is held at Kawazu City in Izu Peninsula, Shizuoka Prefecture. You can easily visit there for a day trip from Tokyo!
More info ▶ Kawazu Cherry Blossom Festival
7. Nagasaki Lantern Festival
What is the biggest event in February worldwide?? We can not ignore the fact that 1.3 billion people are celebrating the Chinese New Year. Nagasaki City hosts the biggest Chinese New Year's celebration in Japan that features colourful lights by over 15,000 lanterns. Nagasaki Lantern Festival is held for 15 days at the Chinatown of Nagasaki City. Enjoy delicious Chinese food, vivid lanterns and energetic traditional Chinese performance!
More info ▶ Nagasaki Lantern Festival
8. Ume (Plum Blossoms)
Not only the early Cherry Blossoms, but Japanese flower season slowly kicks off in February. One of the most popular and significant flowers in Japan in early spring is Ume (Plum Blossoms). Several Plum Blossoms events are held across the country in February and March in Japan. Plum trees usually bloom longer than cherry blossoms, which usually last for a month.
More info ▶ Plum Blossoms in Japan: Best Places to See
Related articles
▶ Bunkyo Plum Blossom Festival
▶ Mito Plum Blossom Festival
▶ Suzuka Forest Garden Plum Blossom Festival
▶ Inabe Plum Festival
9. Setsubun
Setsubun (節分) is one of the most traditional events on the day before the beginning of Spring in Japan (usually 3 February). The event features a special ritual called "mamemaki" by throwing roasted beans to cleanse away the evil spirits. Setsubun celebration is held across the country on that day, especially at temples and shrines.
Related Article ▶ Setsubun no Hi
10. Valentine's Day
Valentine's Day is one of the biggest events that is celebrated worldwide. Japanese Valentine's Day is quite unique comparing to many other countries, since it's considered as the day that women give chocolates to men. How funny?? Feel lucky if you are a male traveller cos we may be receiving some 😉
But it's also an amazing time of the year to visit Japan if you are a big chocolate fan cos many confectionery stores offer special edition chocolates and desserts during this period including Starbucks Japan's Valentines Day merchandise and beverage collection!
Related Article ▶ Valentine's Day in Japan
---
▼Check the Travel Info in Japan in March!▼
▽How to Get Internet Connection during traveling in Japan▽
▶︎Perfect Guide to Get WiFi Connection in Japan
▶︎Which Pocket WiFi Rental is the Best in Japan?
▶︎Which SIM card Option to Choose in Japan?
▶︎How to Find and Use Free WiFi in Japan
---
Thanks for reading! I hope you have enjoyed my list of 10 best things to do in Japan in February! For more info about travelling in Japan in winter, here are some more articles which you may wanna check out!
▽Related Articles▽
▼Editor's Picks▼
---