Top 10 Things to Do in Japan in April
Best things to do and places to visit in Japan in April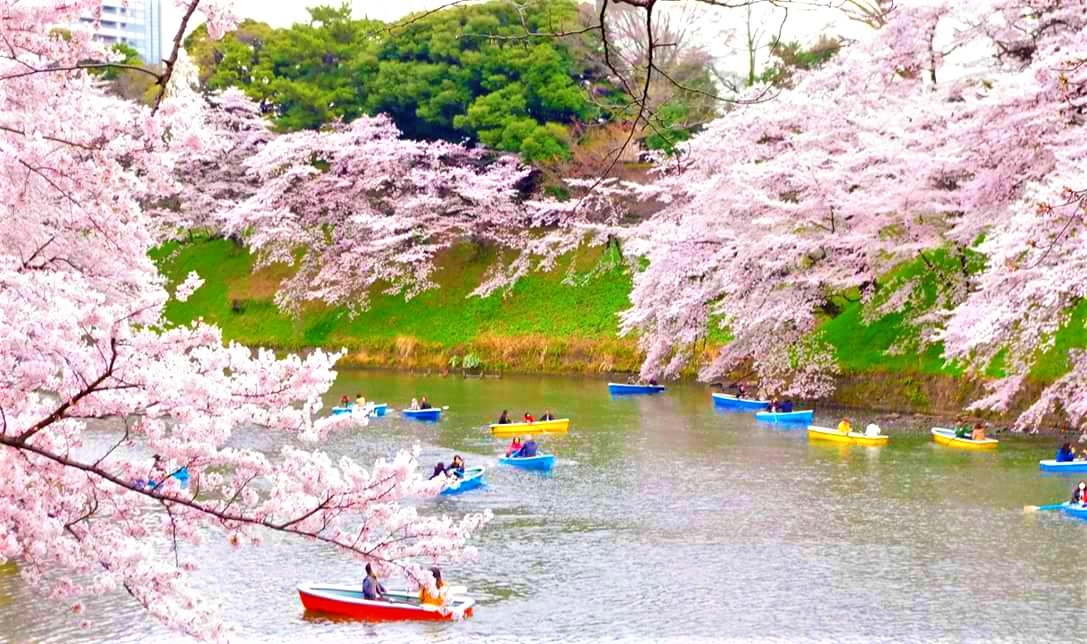 Check out the best things to do in Japan in April! There are numbers of beautiful sights and activities that can be enjoyed only in April. I'm going to introduce 10 things you should definitely add to your bucket list if you are travelling in Japan in April. Don't miss the best highlights of Japanese spring 🙂
---
1. SAKURA Viewing
The top highlight of Japan, cherry blossoms (Sakura in Japanese) fascinate visitors to Japan from all around the world! Don't miss to visit some of top sakura viewing spots in Japan for the most spectacular views!
Click the link below to find out the best time to see cherry blossoms and amazing viewing spots in Japan!
▶ Japan Cherry Blossom Forecast
-Hanami Party
Hanami means cherry blossom viewing in Japanese and it's a part of spring culture among Japanese people for many centuries. People have Hanami parties at parks with picnic, enjoy drinking with friends and family under cherry trees during the season.
Some of famous cherry blossom viewing spots like Ueno Park and Yoyogi Park tend to get very busy during the blooming period. Normally they leave plastic blue sheets to reserve their space early in the morning and start Hanami party from day to night. Get your bento box and drinks and party like Japanese with beautiful cherry blossoms!
Recommended places to have Hanami in Tokyo ▶ Best Places to See Cherry Blossoms in Tokyo
– Enjoy Yozakura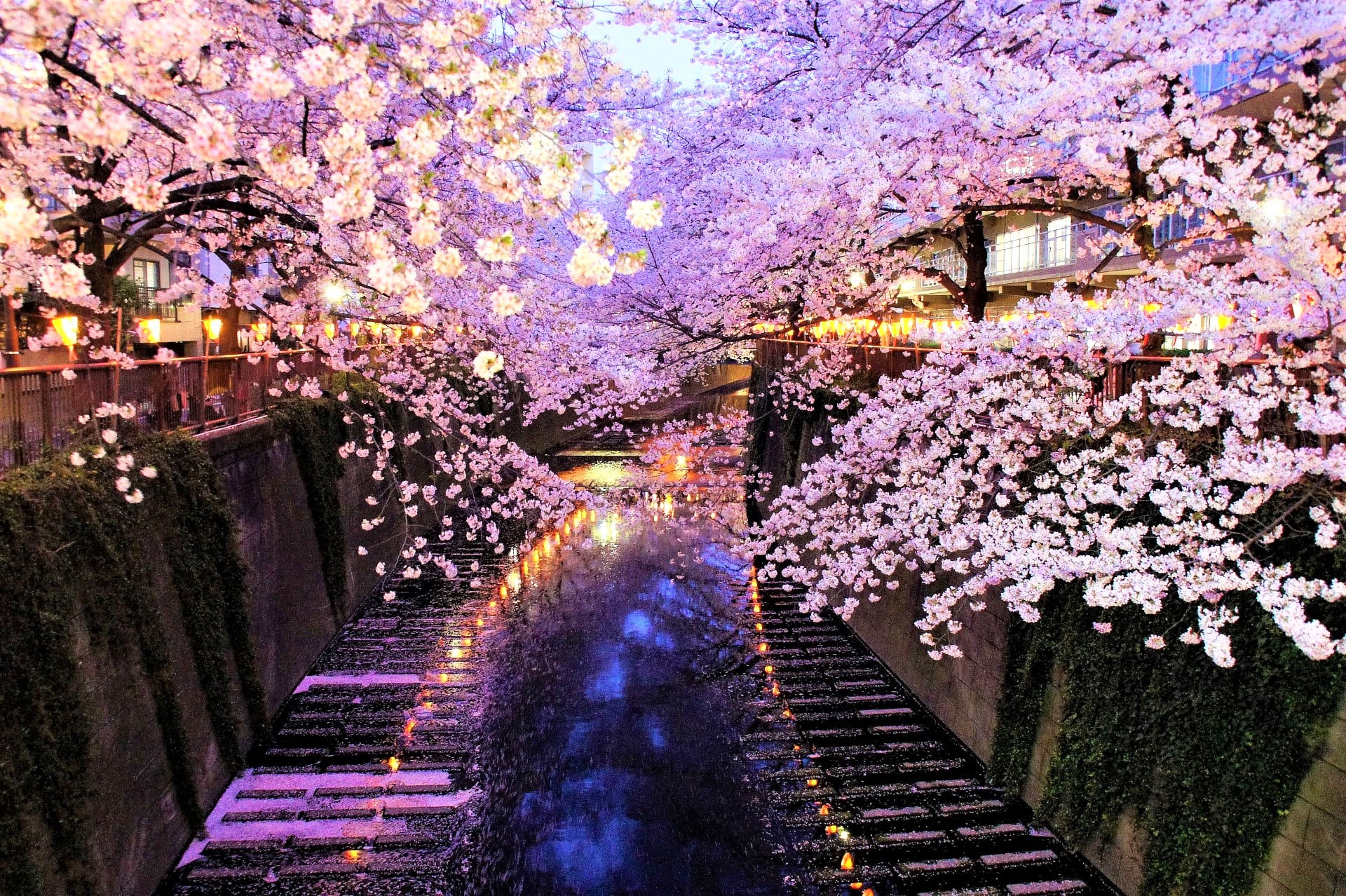 Yozakura means cherry blossoms at night. In Japan, people enjoy watching cherry blossoms at day and night and there are many places holding illuminations of cherry trees during the season. Here are list of top Yozakura spots in Japan!
Best Yozakura Spots
▶ Top 5 Spots in Japan for Cherry Blossom Night Viewing
▶ 5 Best Places to See Night Cherry Blossoms in Tokyo
If you are looking for special activities or tours with cherry blossoms in Japan, please visit the link below!
2. Strawberry Dessert Buffet
Foodies can't miss this time of year in Japan to taste the premium Japanese strawberries! Japanese strawberries are in season from January to May and numbers of hotels host "strawberry dessert buffet" with their original themes and creative dessert menu.
Related article ▶ Best Strawberry Buffets in Tokyo
3. Eat SAKURA Sweets
During the spring, many cafes and restaurants in Japan offers limited sweets and drinks featured cherry blossoms. Feel the taste of spring 😉
Related article ▶ Sakura Food and Drinks in Japan
Starbucks Japan sell many limited items at shops all year around but the most popular SAKURA collections are available only during spring time. The SAKURA collection is out from February and available till it's sold out. Collect the cutest pink items as much as you can!
Limited SAKURA items by Starbucks Japan ▶ Starbucks Japan Sakura Tumblers and Mugs
4. Strawberry Picking
One of the most popular activities in spring. Japanese strawberries are really sweet and tasty. If dessert buffets are not for you, how about picking them by yourself?? There are numbers of strawberry farms around Tokyo offering strawberry picking with all-you-can-eat style 😉
Related article ▶ 6 Best Strawberry Picking Farms near Tokyo
5. Join Spring Festivals
Festival season starts from April and continues till whole summer. Japanese festivals are best place to feel Japanese tradition and local vibes. Join them if you are around and have the most extraordinary experience 😉
Related article ▶ Japan's 3 biggest spring festivals in April
6. Tateyama Kurobe Alpine Route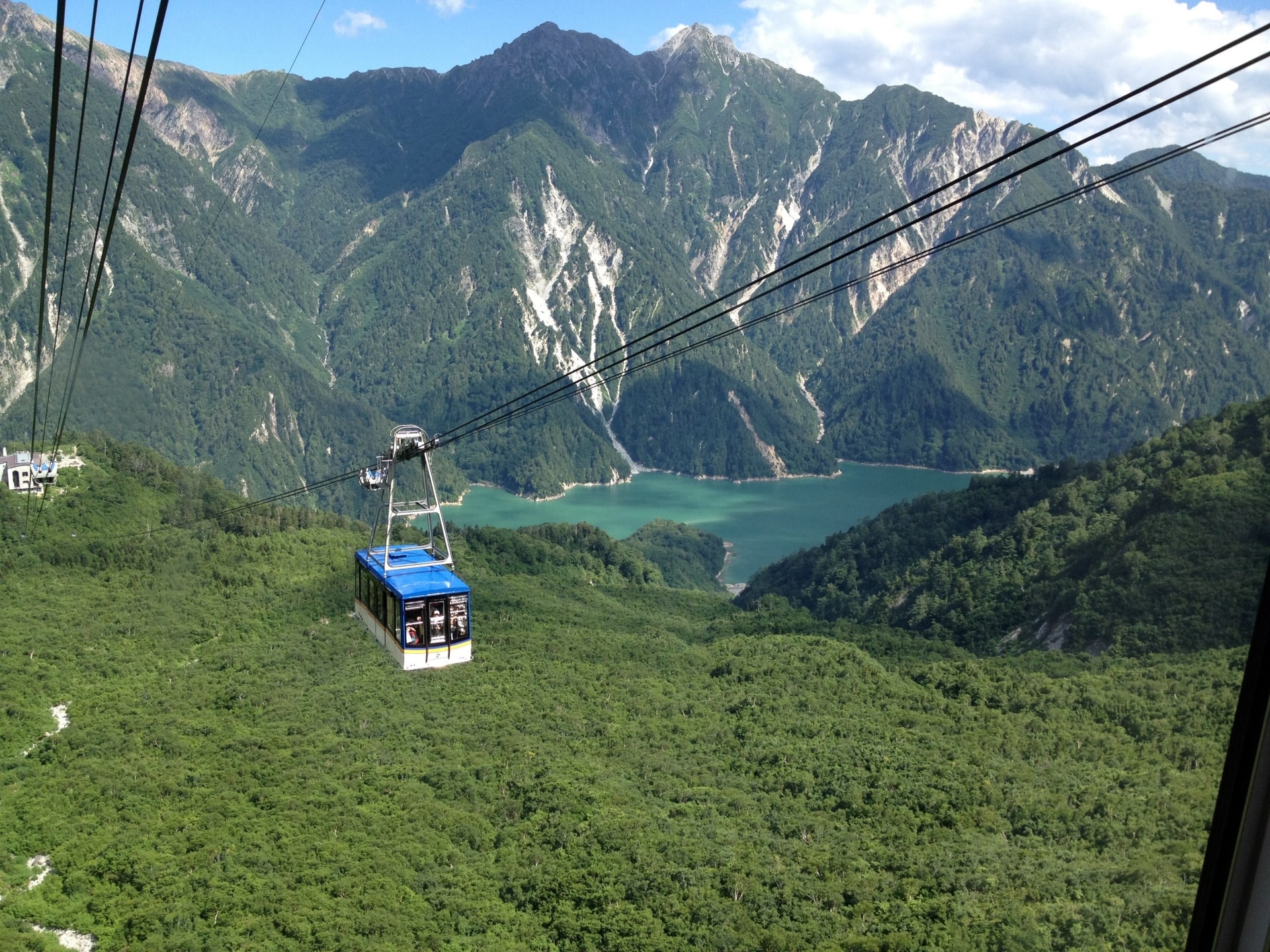 Tateyama Kurobe Alpine Route is a mountain sightseeing route which limitedly opens from mid April to November. However, if you wish to see the great snow wall, it's only available till end of May, therefore if you visit there in April, you can expect to see higher walls of the snow.
Related article ▶ Guide to Tateyama Kurobe Alpine Route
7. Watch Japanese Professional Baseball Games
Baseball has been the most popular sport in Japan for many decades, so how about watching a world-class baseball game with an enthusiastic atmosphere while in Japan? The league is kicking off at the end of March through October, and games are held at several cities across Japan.
Get the tickets of popular Japanese baseball games online
▶ How to Get Japanese Baseball Game Tickets of All 12 Teams
8. Disney Easter
Join Tokyo Disney Resort's special event, Disney's Easter starting from April to June. The whole park will be decorated with Easter theme. There will be special parades, egg hunting game, limited merchandise at shops and special menus at restaurants and cafes are available.
To check more of events in Disney Resort, check the article ▶ Tokyo Disneyland & DisneySea Event Schedule
9. Watch more Spring Flowers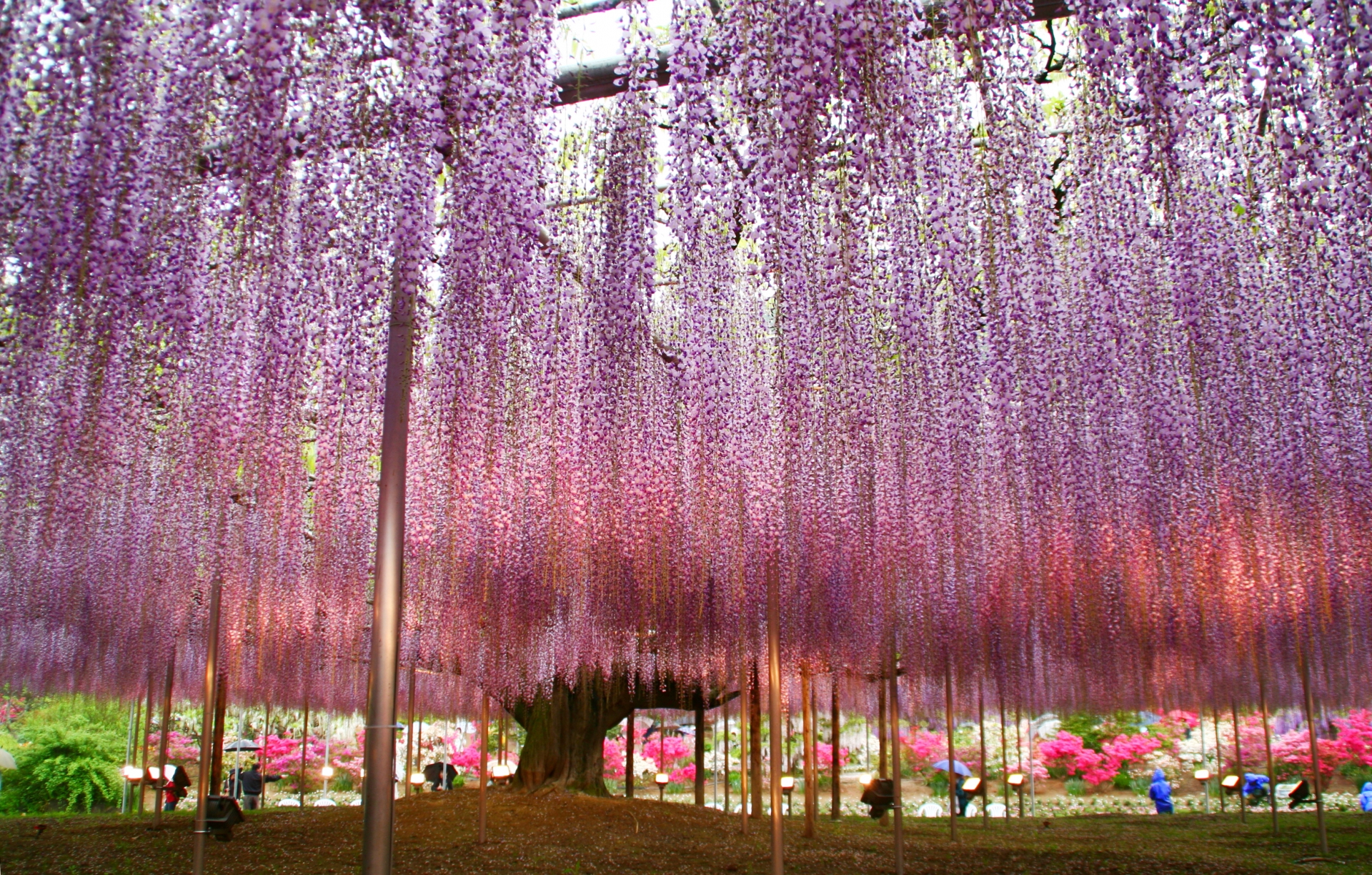 It's not only cherry blossoms to brighten up Japanese spring. There are many other gorgeous flowers as beautiful as cherry blossoms and you can only see them during spring such as wisteria in Ashikaga, nemophila in Hitachi Seaside Park and Pink Moss near Mt Fuji.
Spring flowers apart from cherry blossoms ▶ Must-Visit Flower Festivals around Tokyo in Spring!
10. Hit Okinawa's Beaches
Don't wait till summer! If you wanna swim in a beautiful ocean, Okinawa is ready for you in April. Their beaches officially start opening from March and good to swim in April. It's also good time to avoid crowds and the temperature is moderate.
Okinawa beaches ▶ Okinawa Beaches: Best Season to Visit
---
▼Check out the Travel Info in Japan in May!▼
▽How to Get Internet Connection during traveling in Japan▽
▶︎Perfect Guide to Get WiFi Connection in Japan
▶︎Which Pocket WiFi Rental is the Best in Japan?
▶︎Which SIM card Option to Choose in Japan?
▶︎How to Find and Use Free WiFi in Japan
---
Did you enjoy the list?? If you are planning your trip to Japan this spring, you may also wanna check out these articles introducing useful info and beautiful things about Japanese spring! So have a look 😉
▽Related Articles▽
▼Editor's Picks▼
---