Top 10 Things to Do in Japan in September
Best things to do and places to visit in Japan in September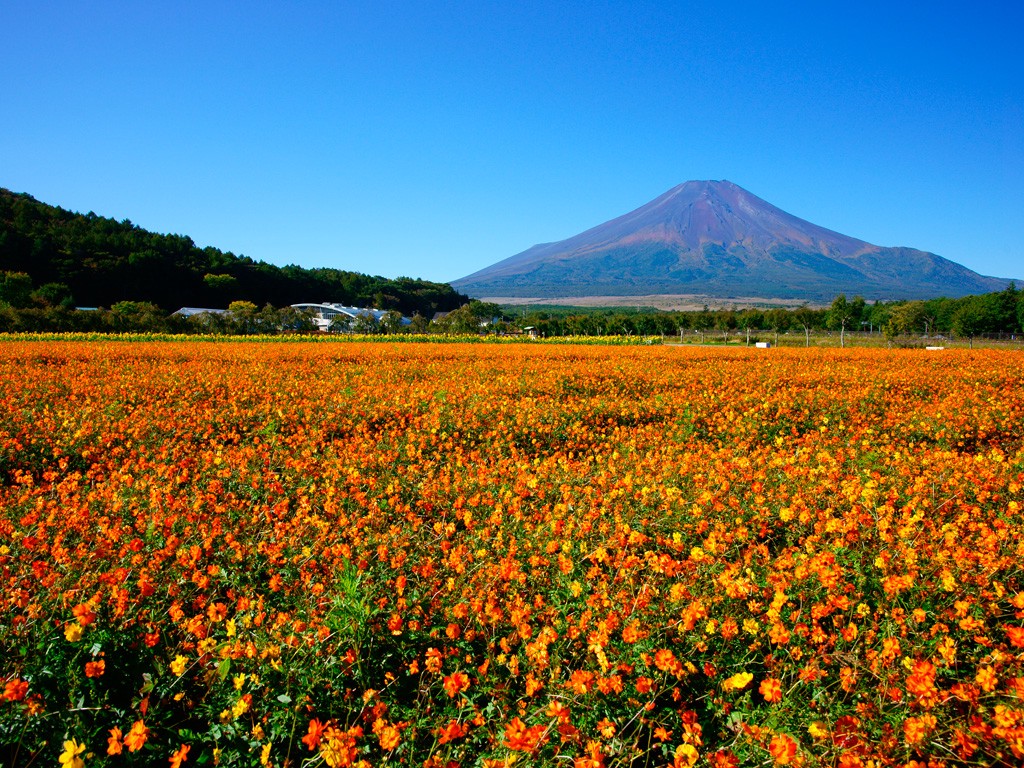 Who said September is a boring month?? It's actually a great time to enjoy two very different seasons: summer & autumn! You can still hit beaches and enjoy the hot weather while feeling the coming of new season. Numbers of fun events are held through the country as well as early autumn leaves.
After reading this article, you may consider visiting Japan in September 🙂 Here are 10 best things to do in September in Japan!
1. Kinchakuda Higanbana Field
The symbol of early autumn, Higanbana flower (red spider lily)'s biggest field in Japan is located in Saitama Prefecture, which is only 1 hour away from Tokyo. 5 millions burning hot flowers spark from mid September.
Date: mid-end September
more info:
2. Tsukimi
Tsukimi, which means "moon viewing" is Japanese festival celebrating the autumn moon. The celebration of the full moon typically takes place in late September or early October.
Tsukimi traditions include displaying decorations made from Japanese pampas grass and eating rice dumplings called "Tsukimi Dango" in order to celebrate the beauty of the moon. Seasonal produce are also displayed as offerings to the moon.
More info:
3. First Autumn leaves
While the mainland of Japan waits to see the warm autumn colours for another 2 months, Hokkaido is welcoming their first autumn leaves in September and it's absolutely stunning.
Date: mid September~
More info:
4. SUMO Tokyo Basho
The grand Sumo tournaments are held 6 times every year in Japan: three times in Tokyo (January, May and September) and once in Osaka (March), Nagoya (July) and Fukuoka (November), and each tournament lasts for 15 days. The September grand tournament is held in Ryogoku Kokugikan, Tokyo in mid-late September annually. It's definitely one of the most spectacular things to experience in Japan!!
▼ Tickets available HERE!!▼
5. Tokyo Wagyu Show
The great annual food event, Tokyo Wagyu Show is a 5-day outdoor food event held in Hibiya Park, Tokyo. Wagyu beef is arguably the most popular Japanese food along with Sushi and Tempura today, and at the event various kinds of Wagyu beef from all over Japan can be tasted in different styles. Simple steak to gourmet burger, find the best Wagyu dish at Tokyo Wagyu Show !!
Date: mid September
More info:
6. Tokyo Game Show
One of the biggest video game events in the world, the Tokyo Game Show (TGS) is held annually in Tokyo with the latest stuff to impress all game& high-tech lovers around the world. The first two days is for press and business, and the last two days is open for public.
More info:
7. Ultra Japan
The biggest EDM festival, ULTRA JAPAN is held in Tokyo in September annually. Don't miss the party with world's greatest DJs!! The event has featured the world's greatest DJs and artists in past including TIESTO, ALESSO, HARDWELL, Steve Aoki, Skrillex, Deadmau5 and more.
Related article:
8. Kishiwada Danjiri Matsuri
One of the most traditional festivals in Japan, Kishiwada Danjiri Matsuri from Kishiwada City, Osaka is known as the most energetic and manly festival in the country.
Date: mid September
Official Website: https://www.city.kishiwada.osaka.jp/site/danjiri/
9. Yamanakako Hanano Miyako Kouen
Cosmos flowers a.k.a the Cherry Blossom of Autumn are fully blooming next to Mt.Fuji through September, and the flower park is admission free!
Date: early September to mid October
▼ more info ▼
10. Halloween at Universal Studios Japan
The Halloween event of Universal Studios Japan is huge, and arguably the best Halloween celebration in the country. It's definitely the fun place to be during this time of the year! The event features special horror attractions, shows, merchandise and food which are enjoyable for kids to adults. And luckily it's kicking off from mid September till early Nov.
Related article:
---
▼Check out the Travel Info in Japan in October!▼
How to Get Internet Connection during traveling in Japan:
▶︎Perfect Guide to Get WiFi Connection in Japan
▶︎Which Pocket WiFi Rental is the Best in Japan?
▶︎Which SIM card Option to Choose in Japan?
▶︎How to Find and Use Free WiFi in Japan
---
What did you think about the list?? If you are looking for more tips and information about travelling in Japan in September, you may like these articles below, too!
▽ Related Articles ▽
▼ Editor's Picks▼
---