10 Best Sushi Restaurants in Japan
Top Rated Selections With Michelin-Star Status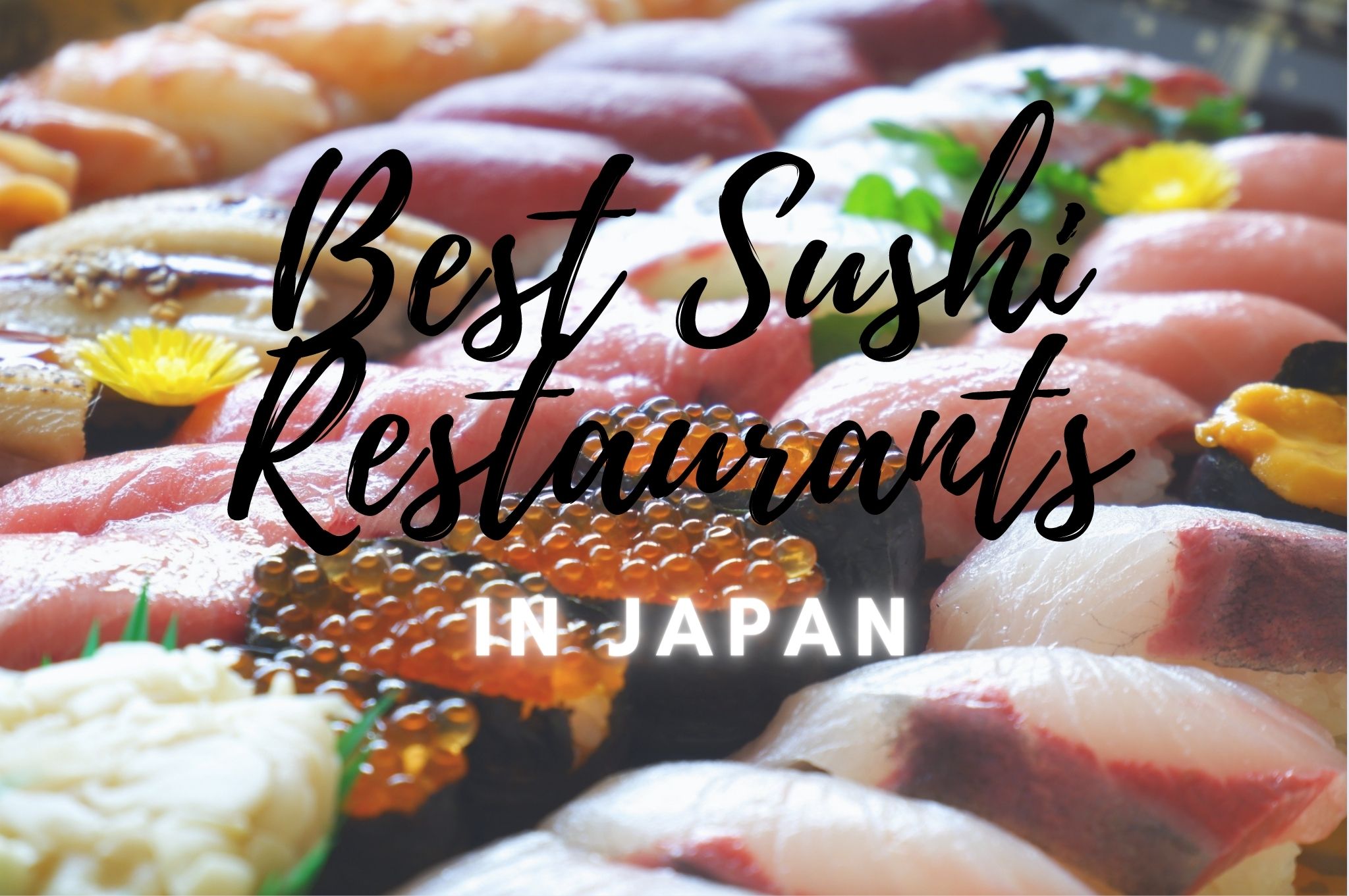 It's been quite a while since sushi became a worldwide phenomenon and one of Japan's greatest culinary exports, to the point that finding great sushi in some of the most cosmopolitan cities around the world is not a struggle anymore. Yet, as the birthplace of sushi, Japan is still unrivaled as home to some of the world's greatest sushi restaurants, where a symphony of flavors and textures await you on every single piece. Here, we're making a selection of Japan's best sushi restaurants that either just received a Michelin rating or have received a Michelin rating in the past. So whether you're a seasoned sushi connoisseur or new to the game, this is the guide to the best sushi Japan has to offer
---
1. Sukiyabashi Jiro Roppongi (Tokyo)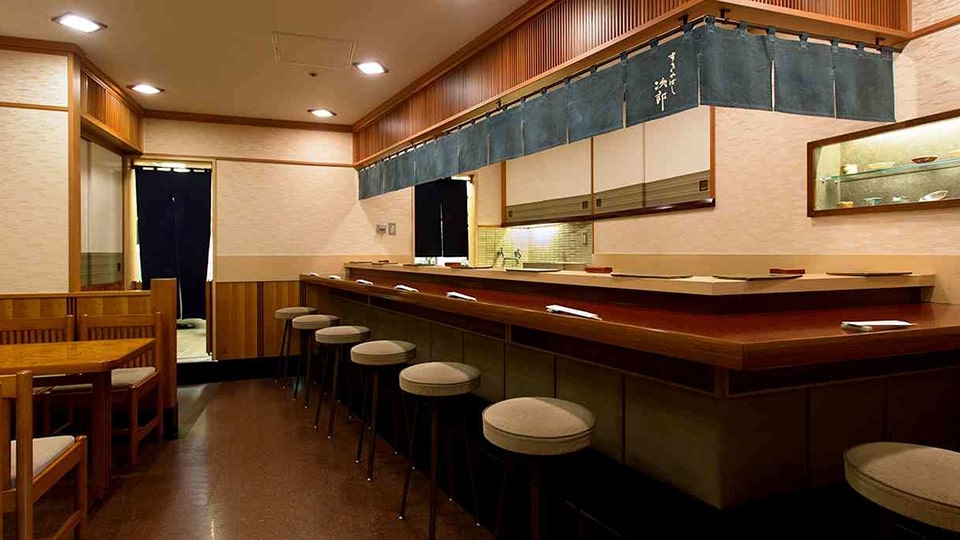 A legend among sushi legends, Sukibayashi Jiro (すきやばし次郎) plays in a league of his own. As the first restaurant in Japan to achieve 3 Michelin stars, a popular documentary film further catapulted the restaurant to larger-than-life stardom, to the point that scoring a seat became such a daunting task, that it stopped appearing on the popular guide as of 2020. But the legendary name quickly returned to the guide´s pages with none other than 2 stars, under a different branch opened in Tokyo´s upscale Roppongi district. Helmed by Jiro Ono´s second son Takashi Ono, this location stays on brand with the same exceptional quality that made its predecessor a worldwide celebrity.
▶︎Make a reservation for Sukibayashi Jiro Roppongi here!
2. Harutaka (Tokyo)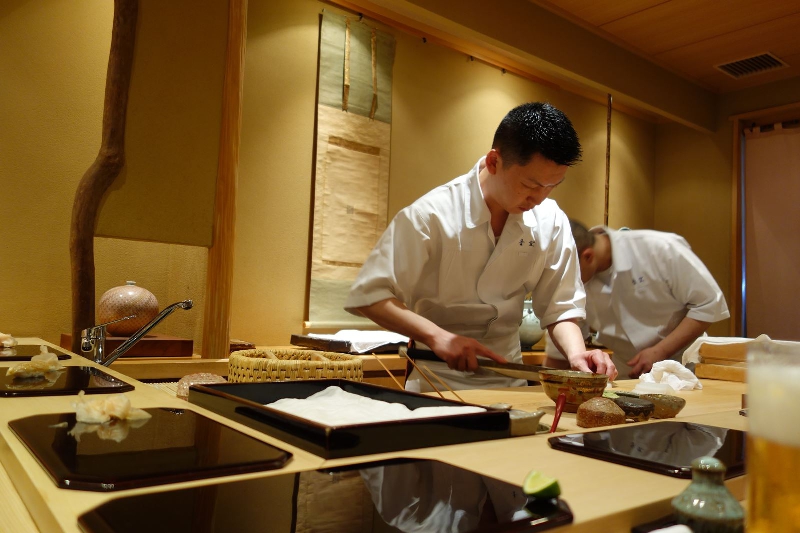 Harutaka (青空), located in Tokyo's exclusive Ginza district, is a premier sushi restaurant run by chef Harutaka Takahashi, a master in the craft of high-quality sushi. After all, his training took place at the aforementioned Sukibayashi Jiro, so it surprises no one that the skills displayed at his own restaurant have resulted in two Michelin stars for Harutaka. Experiencing the complexity of taste and texture of the most authentic sushi, Chef Takahashi elevates sushi to an art form. Diners at the counter are surrounded by a minimalist yet warm ambiance and have the unique experience of watching the chef prepare each piece in front of them.
▶︎Make a reservation for Harutaka here!
3. Nikaku (Fukuoka)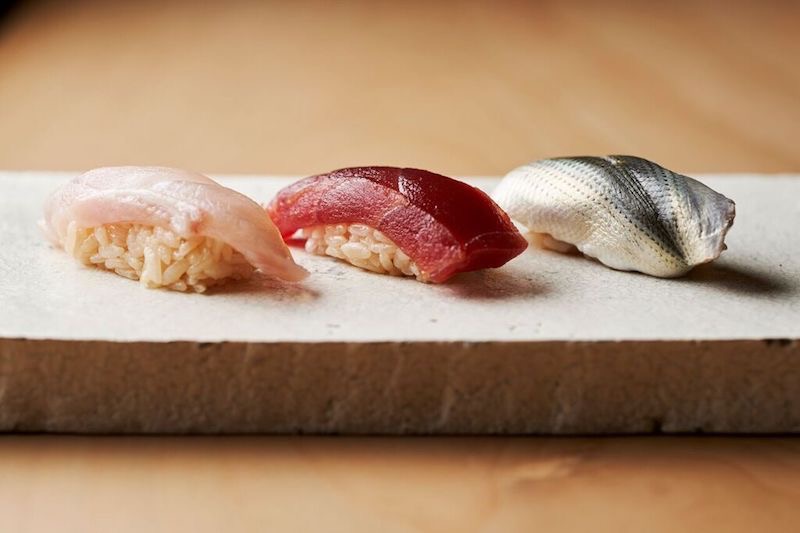 Nikaku (二鶴), located in Kitakyushu city, Fukuoka Prefecture, is a sushi restaurant that specializes in Edomae sushi. This traditional sushi preparation method, which originated in Tokyo sushi eateries during the 19th century, involves slightly marinating the fish for preservation in the absence of refrigeration. This technique is still used today to enhance flavors while maintaining a softer texture. Chef Setsuo Funahashi expertly makes use of these techniques to create a sensory experience his diners. Up to these days, he continues to uphold the authentic Edomae tradition and skills, such as salting, vinegar soaking, steaming, simmering, and marinating, in addition to only serving the best of fresh local seafood to ensure the quality of his uniquely authentic sushi.
▶︎Make a reservation for Nikaku here!
4. Sushinoma (Ehime)
Sushi no Ma (鮨の間) is a world gourmet guide award-winning sushi restaurant owned by chef Shogo Noma, who trained as an apprentice for 16 years at the renowned Ken Sushi before opening his own restaurant in 2010. The restaurant prides itself in serving Setouchi-mae sushi, a unique style of sushi that combines elements of Ehime sushi and Edomae sushi. The restaurant uses locally caught Ehime fish and serves Koshihikari sushi rice seasoned with sushi vinegar, salt, and sugar. The restaurant also offers original sushi made with famous Ehime Sudachi and sun-dried sargassum salt. Chef Noma only uses all-natural seafood and is particular about the preparation process, particularly when it comes to Ehime's famous Kuruma prawns
▶︎Make a reservation for Sushinoma here!
5. Sushidokoro Tsukuta (Saga)
Sushidokoro Tsukuta (鮨処 つく田), a 5-minute walk from Karatsu Station, is a sushi restaurant that specializes in Karatsu-mae sushi using local fish and the Edo-mae technique. Chef Yuji Matsuo found his calling when he tried an extraordinary conger eel negiri sushi in Tokyo, inspiring him to pursue his dreams in the world of sushi. Nowadays, Matsuo and his son Bunpei, having the achievement of managing the only two-star restaurant in Saga Prefecture, ensure that the majority of the ingredients are locally sourced, although they also serve top quality sake from other regions like Niigata. There's an English menu available, making this a friendly choice for international visitors.
▶︎Click here for more details about Sushidokoro Tsukuta!
6. Kobikicho Tomoki (Tokyo)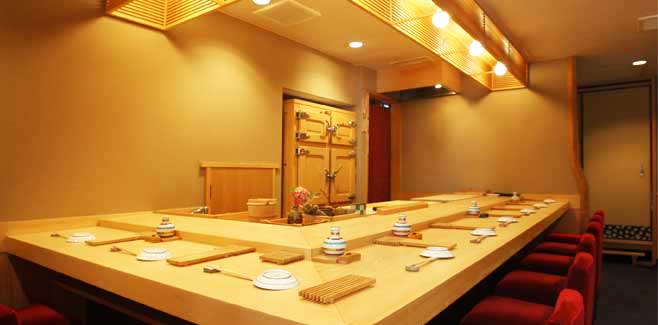 Tomoki Kobayashi's sushi restaurant, Kobikicho Tomoki (木挽町 とも樹), brings together the best of Edomae traditions with his own creative touches. The menu features elaborate snacks and three daily recommended nigiri, with a focus on the red uni with sake lees-pickled vegetables. A distinctive trait of his Tomoki-style omakase is that's also tailored to suit each of the customer's preferences. Chef Kobayashi studied under Keizen Sasaki of Sushi Sakaki and sources ingredients mainly from the Toyosu market. The restaurant, located in Higashi Ginza, has held two stars since 2019. The interior highlights wood grain and offers a drink menu in English for international guests.
▶︎Click here for more details about Kobikicho Tomoki!
7. Sushi HARASHO (Osaka)
Sushi Harasho (鮨 原正), led by experienced chef Takumi Ishikawa, offers an omakase experience that highlights his techniques and journey dedicated to refining what he calls "The flow of Omakase". The menu also features a variety of side dishes, including grilled items, steamed items, all served on a mix of antique Kyo-ware and tableware designed by contemporary artists. Ishikawa emphasizes the importance of light flavors, not adding sugar to the vinegared rice. As a restaurant awarded with 2 Michelin stars, it's often fully booked, so it's advisable to reserve with enough time in advance.
▶︎Make a reservation for Sushi Harasho here!
8. Sushi Shunbi Nishikawa (Aichi)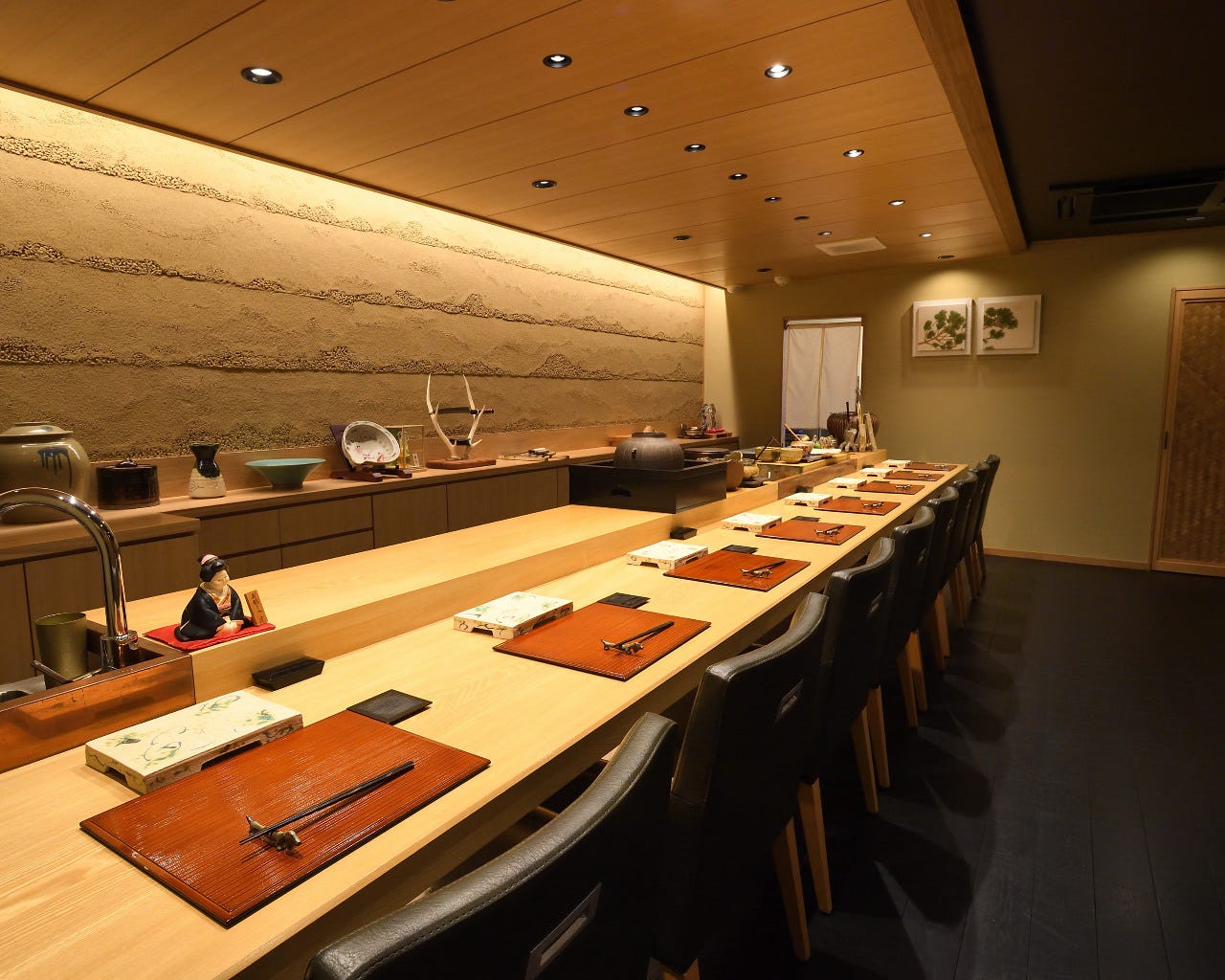 Sushi Shunbi Nishikawa (鮨 旬美 西川) is a highly acclaimed sushi restaurant in Nagoya, known for its exceptional quality and limited seating of 8 patrons. Chef Shinji Nishikawa's philosophy is centered on using only the freshest, locally-sourced ingredients and creating a small, intimate environment for the best sushi experience in the Aichi region. The restaurant's mission is to provide enjoyable food and bring smiles to their customers. Chef Nishikawa and his team are dedicated to the highest standards of sushi making and strive to be a premier sushi restaurant.
▶︎Make a reservation for Sushi Shunbi Nishikawa here!
9. Isezushi (Hokkaido)

The counter at Isezushi (伊勢鮨) is both a stage for the chef's skills and a place for relaxed conversation between customers and the chef. Chef Takahiro Koise firmly believes that the unique atmosphere of his restaurant is created by the interaction between the two. However, in addition to the counter, the restaurant also has two tables for four people each, as well as a wheelchair accessible private room, where sushi is equally enjoyable as it is at the counter. Sake and other beverages are carefully paired with the sashimi and snacks to enhance the flavors and create an additional rhythm to the sushi experience. It's an experience that will transport you to the rhythm of the ocean and leave you with a blissful memory.
▶︎Make a reservation for Isezuzhi here!
10. Sushi Tadayasu (Kyoto)
Gion Sushi Tadayasu (鮨 忠保) is a world-renowned Edomae-style sushi restaurant located in Gion, Kyoto. Opened in April 2017, the restaurant aims to create an enjoyable atmosphere where customers can savor locally-sourced, fresh sushi. Chef Tadayasu Morita, whose parents were fishmongers, has pursued his dream of opening a sushi restaurant in Kyoto since his teenage years. Using carefully selected ingredients he offers delicious aged-fish dishes and varies the type of vinegar rice used depending on the fish, to bring out the best flavors. The restaurant also offers a variety of high-quality, locally-sourced sake that changes seasonally to complement the sushi. The first floor has counter seats for casual gatherings and dates, and a private room for 4-6 people is available for more intimate settings.
▶︎Click here for more details about Gion Sushi Tadayasu!
11. Sushi Daimon (Toyama)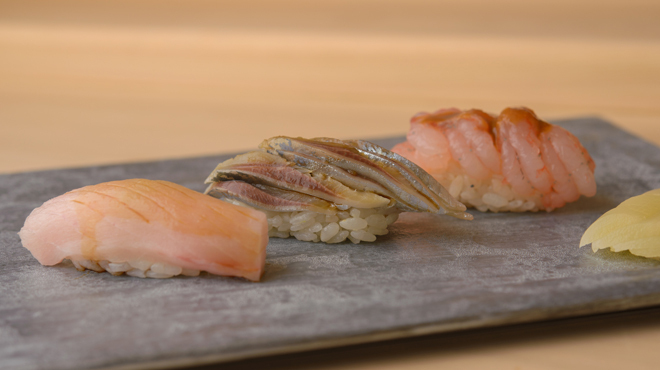 Sushi Daimon (鮨 大門), located in Toyama, is a sushi restaurant born from the childhood dreams of his owner, chef Taro Daimon. After training from an early age and further honing his skills in Hokkaido, he returned to his homeland to open the restaurant in 2012. A privileged location right in front of Toyama Bay, grants him access to the best of local fresh seafood. But he also gets some of his top picks from Hokkaido or Tsukiji Market in Tokyo. Is eye for quality and excellent skills allowed him to get international acclaim and a much coveted Michelin Star not much after. He employs a careful blend of vinegars and sake to achieve the perfect taste.
▶︎Make a reservation for Sushi Daimon here!
---
▽Subscribe to our free news magazine!▽

The most mouth-watering experiences are just a few clicks away. Be sure not to miss them on your next visit to Japan!
Check the following articles for more information about top dining in Japan!
▽ Related Articles ▽
▼ Editor's Picks ▼
---