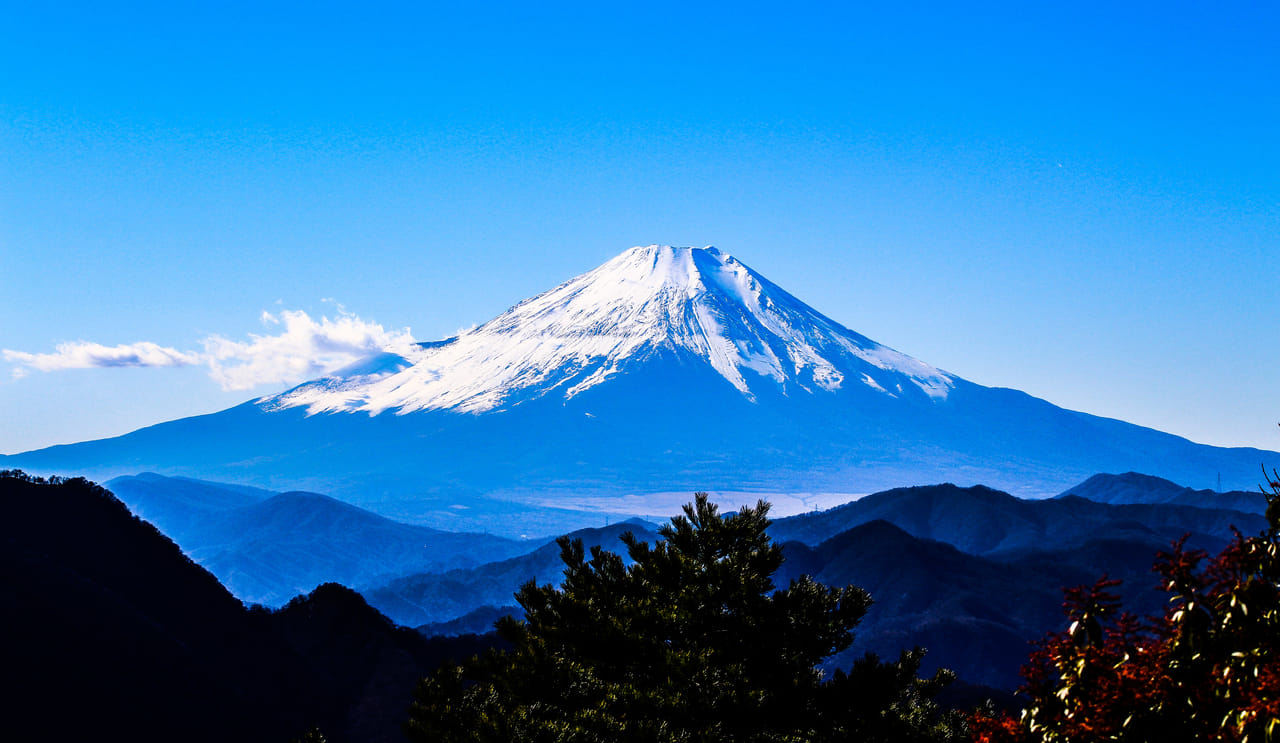 Mt.Fuji
Mt.Fuji is the highest mountain (3776 m) in Japan and the most famous landmark of the country. It's an active volcano that last erupted in 1707–1708. Mt.Fuji and the surrounding area are one of the most popular travel destinations in Japan.
It's often added into the travel itinerary while traveling between Tokyo, Osaka and Kyoto. If you take a train ride between those cities, you can enjoy the magnificent view of Mt.Fuji close by from the train window. Mt Fuji is located in Central Japan about 60 km southwest of Tokyo and stands on the border between Shizuoka Prefecture and Yamanashi Prefecture.
The official climbing season of Mt.Fuji is from July and August, and draw a large number of climbers from domestic and overseas. Apart from climbing, Mt.Fuji offers plentiful tourist attractions including the Fuji Five Lakes that lay on the foot of Mt.Fuji and offering scenic landscape of the lakes and the mountain. Around Lake Kawaguchi, there are a lot of Onsen resorts around Fuji Five Lakes and some Onsen baths offer the scenic view of the mountain.
Even outside of Mt Fuji area, there are also numbers of great viewing spots in Kanto region such as Tokyo, Yokohama, Shonan and Hakone area.